Either the execs at Viacom and DirecTV finally sat down and did the math…realizing that millions of customers – 26 channels of programming = hundreds of millions of dollars in ad revenue lost or execs with children realized, as the little cherubs return from summer camps to prepare to go back to school, their continued obstinacy will find them short after school "babysitters" if this feud doesn't soon settle. Perhaps execs got tired…and a little "scared" from the increased dirty looks from assistants and lower level "worker bees" who now have more on their "to do" list, having to field calls, nasty letters and social media from disgruntled customers who have more time to write to complain during their stay-cations, thanks to the abridged viewing choices.  Either way, somebody, read the writing on the wall—this is going nowhere fast….but the bottom line is fast moving to the red.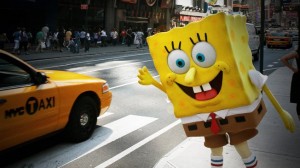 The result-DirecTV customers young and young at heart are waking up to Spongebob running loose on the airwaves and decadence once again running amuck, in the form of train-wreck reality tv programming on VH1.   While I am compelled to scream "WHOO-HOO", better judgment suggests I hold my jubilation until I see updates on this developing story as well as those pesky stuffers found with my DirecTV bill that I normally never read.  A report filed Wednesday, July 18, 2012, reported that a DirecTV spokesperson told Adweek that progress was made, but not enough. "[W]e accepted all material terms for those channels including an increase that was more than fair."   Hmmm…where do you think the revenue is coming from to meet that increase???
If recent accounts are true, perhaps there are some at the negotiating table that should be made to watch the children's programming they are producing to glean tips on "playing well with others"….corporate bullies.  In that same report, a Viacom spokesperson had little to no faith that a settlement was forthcoming in the foreseeable future (translation: we're not budging).  It seems, too, that Viacom insisted that DirecTV carry the EPIX channel at an additional cost of more than half a billion dollars, according to the DirecTV spokesperson.  Thankfully, a little over 24 hours later, Betty White can make it Hot in Cleveland once more.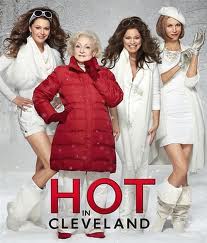 This carriage bullying isn't over.  As I changed the channel to drift off to one of the music channels on the lineup ( I figured, if they snatch this network, I can always turn on the radio and won't feel cheated, as I do now without my TV Land sit-coms to lull me to sleep) I saw an ad that it is going to be a "bad break", for Dish customers…making a bunch of "men mad", as AMC will go dark on their lineup over similar greedy shenanigans.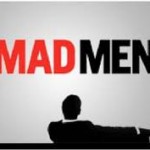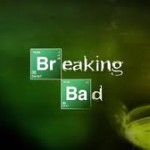 Really…networks?!!!!  Customers are getting tired of this hop-scotching back and forth from one provider to another because of greed, which means lighter pockets on our part.   Apple TV and the web are still options and looking quite good, by the way.  You see, customers know the FOUR Rs of education….reading, 'riting, 'rithmatic AND REASONING.  Get it together.
Anonymous. (July 20, 2012) Viacom, DirecTV Settle Carriage War: 26
Networks Restored After Protracted Spat. Retrieved
from www.Adweek.com
Thielman, S. (July 18, 2012) DirecTV vs. Viacom: Resolution Not
Forthcoming: Premium Channel EPIX at the center of the dispute.
Retrieved from www.Adweek.com