Ted the talking teddy bear won the hearts of many in his 2012 release due to his foul mouth, Bostonian humor, believe that or not. Just when Ted fans thought they struck gold with 'Ted 2' set to release late June 2015, Google has taken it upon themselves to bring 'Ted' to life! Well, almost.
Google recently released their patent for a teddy bear remote. I know what you are thinking, what's the big deal? Let me explain further.
The Google teddy will have sensors that will sense the presence of someone in the same room and turn toward the person, then allowing him or her to make a command to control the television. The bear will be able to speak, take commands, turn its head, and will have a camera.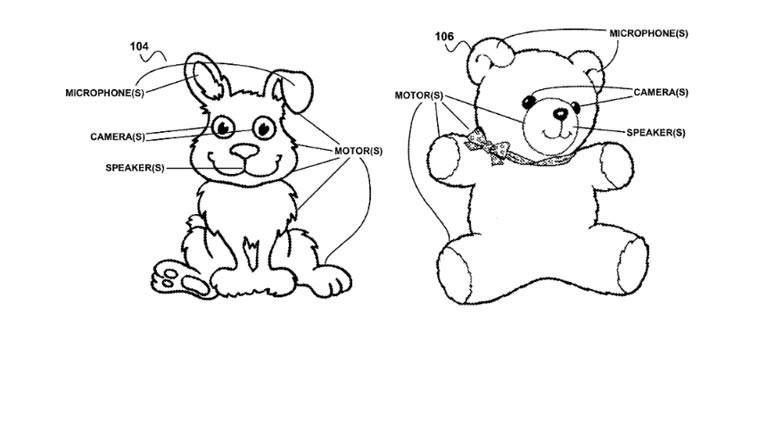 While some may find this a sweet gesture and fun technological twist, let us consider the harsh realities of the stuffed bushy tail.
Close your eyes and imagine it. You walk in the door from a long day at work, flip on the light switch and walk towards the bedroom to set your things down. Just as the heels of your designer shoes clink against the hard floor of your Los Angeles loft, a gentle, not-so-human, or friendly, for that matter, voice greets you, "Hello, welcome home;" a monotone voice has never sounded so scary. Startled, the dog barks and you have to catch your heart that has nearly beat its way out of your chest and across the room. Just as this all happens in a nanosecond, you remember it is simply your Google teddy.
Catching your breath and realizing you will not be kidnapped or killed by the Russian mob, angry neighbor, or your ex-significant other, the Google teddy's head follows you as the clinking continues down the hallway. You pause and request the television to be turned to Sports Center.
While you are less likely to lose your remote, there is the creepy factor when thinking of your Google teddy. And unless teddy bears are about to make a big come back in the home décor world, it is not likely many would want the teddy sitting on their coffee or end table.
Additionally, while, yes, all of our minds have shot clear down to the future of the Google teddy where 'Ted' is actually brought to life, and like Mark Wahlberg, we all have a teddy bear to go through life with that we love, regardless that he says what we are thinking with utmost vulgarity, like many inventions, just because Google has the patent, does not mean the teddy remote will actually be made.
References:
Tech Desk. (2015, May 24). Google patent reveals that your teddy bear could turn into a remote. Retrieved from http://indianexpress.com/article/technology/tech-news-technology/google-patent-reveals-that-the-company-has-plans-for-your-teddy-bear/