I have rarely visited McDonald's in the last two years since changing my eating preferences. So when I pulled up to one on an early afternoon for a very quick lunch break, I took one look at the double drive through and dreaded the line inside. I figured paarking would have to be quicker than sitting in 100 degree weather outside, so I ran in. To my surprise, there was no line. Only a few people waiting on the other side for their orders. Instead, I was met with two very large, very modern, two-sided touch screens asking me for my order! The simplicity of the design allowed me to order and pay for my meal with just a touch of a few buttons.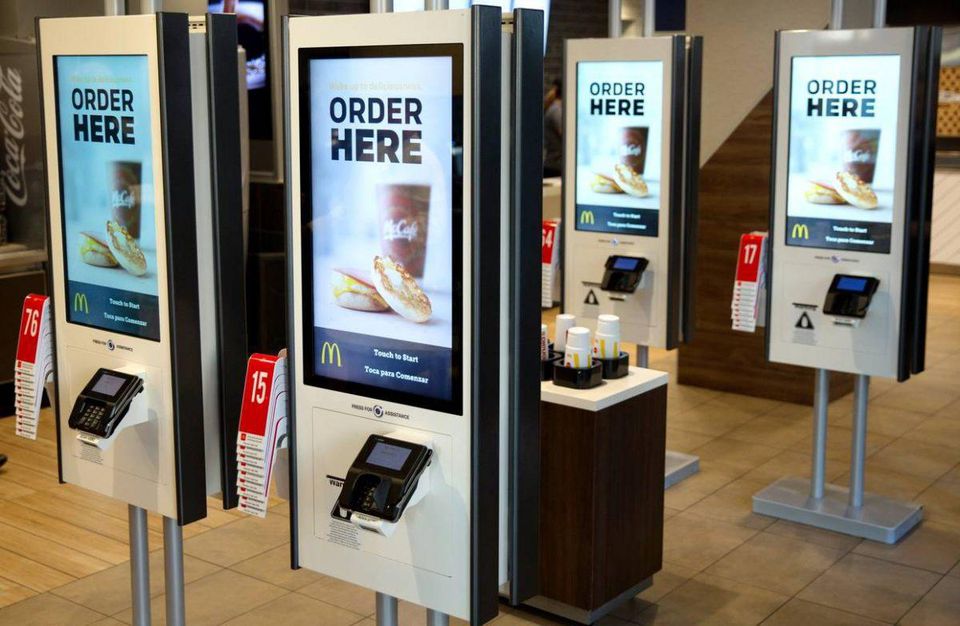 I remember growing up, we used to watch The Jetsons while fantasizing about cars flying in the air, and technology that took the place of people. With every advancement of techonology and science, it seems that robots truly are making their way into the workforce. But at what cost? After leaving with my order, to which I only had to speak to the associate to say, "thank you," I had questions. How has the world been disrupted by……technology?
Airbnbs………alternatives to hotels
Rideshares (uber, lyft)………alternatives to traditional taxis
Food delivery services (uber eats, grub hub, etc.)………..alternatives to traditional pizza/chinese delivery
Grammarly…….alternative to any grammar book/manual
Social media…….alternative to letters, phone calls, house visits
Cloud photo storage…….alternative to physical photo albums
The advancement of science and integration of communication and technology surely have its benefits. Yet, there needs to be balance. We cannot expect children, or people with disabilities to improve communication skills if they rarely have the opportunity to verbally interact with others. In the highschool setting, teachers take students with autism to their local McDonalds to practice speaking to people in a social setting, and ordering food. Yes, there are assistive technology devices that can speak for them, but to help strengthen their independence, they are taught how to use their own words. What happens when a student goes there and there is not a physical body to speak to? What will happen with the next generations' ability to cope, or engage socially with others? Their abilities to have a formal or informal conversation?
While I appreciate the added benefits of technology, and its convenience, I also urge myself and others to never forget the basics.
Disruptive technology can also be seen in more complex forms, such as the cars we drive, advanced prosthetics, and 3d printing.
For further reading, please click the links below:
https://richtopia.com/emerging-technologies/artificial-intelligence-future
https://richtopia.com/emerging-technologies/11-disruptive-technology-examples