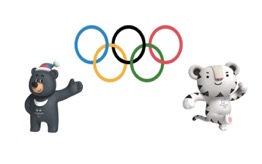 We're almost two weeks into the 2018 Winter Olympics. Being held in Pyeongchang, South Korea, the 2018 Winter Olympics kicked off with an opening ceremony on February 9th and the games will go on until February 25th. Throughout this period, there will be 2,952 athletes from 92 different nations participating in 102 events in fifteen sports. With so many athletes being exposed on television and online worldwide, you would think it would be another great opportunity for brands for post-Super Bowl. The truth is: Not so much.
Have you ever heard of Rule 40? Rule 40  is a by-law in the Olympic Charter that restricts unofficial Olympic sponsor brands from making public references about the Olympics. The rule was introduced by the International Olympic Committee (IOC)  "to preserve the unique nature of the Olympic games by preventing over-commercialization and to protect Olympic sponsors" (Chavez, 2016). Furthermore, Rule 40 has a blackout period (nine days prior to the Opening Ceremony until three days after the Closing Ceremony of the Olympic Games) where athletes, trainers, coaches and Olympic officials are not allowed to use their names or interact with unofficial sponsors for advertising purposes.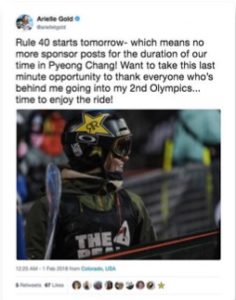 An article in Adweek (2018) illustrates the condensed version of Rule 40 and informs the do's and don'ts of the athletes, official sponsor brands, and non-official sponsors. For instance, athletes are able to share their experiences at the games through social media channels and appear in generic ads for the brands that sponsor them. However, they are not allowed to mention any brand sponsors or organizations, or wear any branded apparel that is not official on Olympics property. Only brands that have official partnerships for the Olympics could advertise, mention Olympic-related terms on Social Media, and supply their goods/services within the Olympic venue. For 2018 Pyeongchang Winter Games, these official sponsor brands include GE, Coca-Cola, Visa, McDonald's and The North Face. Other unofficial brands cannot engage in any kind of marketing that is Olympic-related on any type of media, and also cannot use certain terms depending on context such as:
Olympics
Olympic Games
Olympiads
Victory
Games
Medal
Bronze
Silver
Gold
Pyeonchang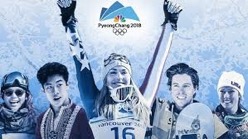 Images and videos related to the games are also banned. Look like IOC is preventing the best possible things that marketers need to do to promote their brands.
What is your opinion on the Rule 40 and its circumstances? Do you have any ideas for getting around IOC's promotional restrictions?
References
Kay, A. (2018, Feb. 9). Pyeongchang Winter Olympics 2018: Schedule, gold medal odds, expert picks and more. Retrieved from https://www.forbes.com/sites/alexkay/2018/02/09/winter-olympics-2018-complete-pyeongchang-dates-schedule-gold-medal-odds-expert-picks-and-more/#5722aca163e6
McCluskey, M. (2018, Feb. 10). Here's how many atheletes are competing in the 2018 Winter Olympics. Time Online. Retrieved from http://time.com/5142791/olympics-2018-number-of-athletes-countries/