It is widely known that music sales have been declining for years due to numerous factors. One factor is the emergence of digital streaming and another because of consumers getting access to free music illegally. With these problems it makes it very important for artist and their labels to find creative ways to get the music consumers attention and to get them interested into purchasing music. In December of 2013 one of the biggest stars in the world, Beyoncé, introduced her long-awaited self-titled album "BEYONCÉ" unexpectedly. This way of marketing caught the entire world off-guard. Earlier in the years she performed at the super bowl, and at the time she was in a middle of a world tour. Saying this album release was shocking would be an understatement. Marketing tactics like this and other well thought strategic plans is what the music marketing and promotion is turning into. In 2016 we saw multiple artist attempt to use game-changing unique marketing strategy to introduce their new work to the world, and here are a few of them:
Rihanna – "Anti" (Album Release Promotion)

Pop music's bad girl took longer than anticipated (4 years) to release her highly anticipated 7th studio album. On January 28th, 2016 she released her album "Anti" for free through the streaming service Tidal. Two days after the album was released it was announced that the album was certified platinum by the RIAA, due to a deal that the star made with Samsung. Individuals who had a Samsung phone received a special code to download the album, and the first million Samsung users who downloaded it received the album for free. A very interesting Marketing Strategy.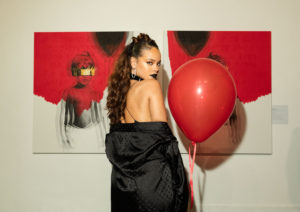 Kanye West – "The Life of Pablo" (Album Release and Fashion Show)

One of the most prolific rappers of all-time is also one of the most creative entertainers that the world has ever seen, if you let him tell it. I do have to give him credit on being one of the most creative musical acts of his time. This was displayed in 2016 when his highly anticipated 8th album, "The Life of Pablo", was released. The promotion for the album was very confusing. He changed the name of the album a few times and he changed the release date often. This project has an unfinished quality about it which made some of his fans scratching his head. There was a method to his madness and during his "Yeezy 3" fashion show and debuted his long awaited album as well his clothing line to a packed Madison Square Garden, filled with his family, associates, peers, fans, and critics. So marketed his music with his clothes, which is an interesting concept. For weeks the album could only be heard on Tidal. This album became the top album ever streamed online with 250 million streams in the first 10 days and 400 million streams in the first 6 weeks before it was released to other streaming platforms.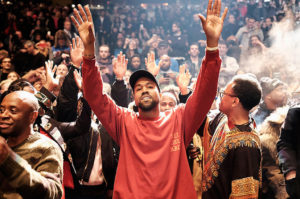 Gwen Stefani & Target – "Make Me Like You" (Live Music Video)

At the 2016 Grammy's something happened that never happened before, a live music video was broadcasted. Rocker Gwen Stefani teamed with target to produce a live music video for her then new single "Make Me Like You". There was a lot of practice and preparation that went into being able to pull this off, and it was very risky to do it in front of the biggest night in music. This unique way of marketing her single didn't help with the sales or the popularity of the song. However, it is still a tactic that maybe could work for another assist. https://www.youtube.com/watch?v=0uljUDtv1Kw
Beyoncé – "Lemonade"

It might seem crazy but she did it again! This time is was a little different but it was still centered-around the element of surprise (and the Super Bowl). Days before the Super Bowl she randomly released a video called, Formation. The video and song immediately went viral and days later she surprised the world again by making a guest appearance performing at the Super Bowl for the 2nd time in 4 years! Right after she her performance at the Super Bowl she had a commercial announcing her stadium world tour, which sold out immediately. Weeks later she announced that she would be releasing her album a week before the tour starts. However, this wouldn't just be considered a regular album, this was a visual album that debuted on HBO before it was released on any streaming site or any other retailer. The rollout of this album along with the music, content and theme of the album made this one the most critically acclaimed albums of all time. Most have considered "Lemonade" her greatest body of work because of everything that went into the album. She performed elaborate mind-blowing performances to literally every song off the album on the biggest music stages in the world (MTV Awards, BET Awards, Grammys, Country Music Awards, Tidal X, Super Bowl). These are the biggest formats that music has to offer and she promoted her album on these shows. To cap it off at the end of the year the Formation Tour was rated the top tour of that year. She did 49 shows and grossed  $256 million.https://www.youtube.com/watch?v=60aCpaG2S6E
These are amazing feats by these artist but this shows how strategic you have to be as an artist now. Artist have to learn an authentically-unique way to market themselves to make them appealing to the music consumer so they ultimately want to support them. I believe we are in a time where music consumers want to see that artist are putting their all into their music, videos, and shows. They want to see top-level entertainment and thought in an artist's work before they support them financially. Music marketing is growing into a creative and interesting field.