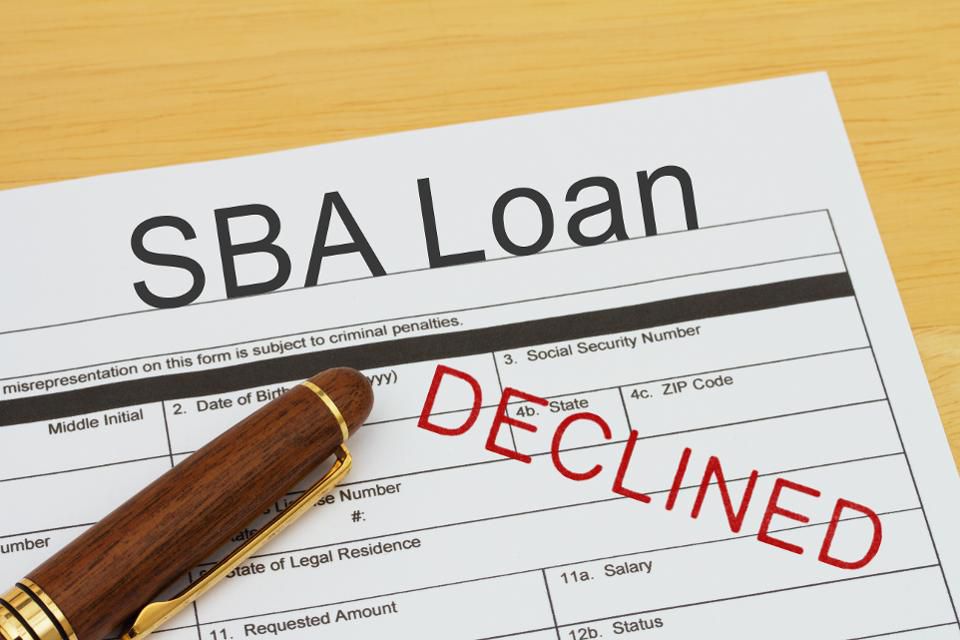 This title is pretty shocking and seemed like it was said back in the 1950's, but it wasn't. US banks were allowed to require a male co-signer up until 1988 if a woman applied for a business loan. As disturbing as this may sound this type of ethical behavior is what caught my attention from our recent readings involving ethics and the gray area. We all know there is inequality in the business world and it's prevalence in gender pay gaps, lack of women in leadership roles and the challenges of entrepreneurship and business ownership are just some of the issues face. In this blog I will talk about what has changed, the numbers and sources you can access to help you achieve your dream of becoming the business owner you always wanted to be.
Congress's enactment of the Women's Business Ownership Act of 1988 (HR 5050), it set guidelines/policies and provided access to programs that support public/private sector initiatives. This act also provided funding to Women's Business Centers where entrepreneurs could seek technical assistance in business formation, education/training, finance, and support services such as business networking. According to the National Association of Women Business Owners (2018), women-owned firms (51% or more account for 39% of all privately held firms and contribute 8% of employment and 4.2% of revenues.

If you are a startup another source is seeking investors from the Venture Capital (VC) world. According to Business Insider (2019), an analysis was completed by Axios (2019), which showed that the VC world is dominated by men, but women have been making strides increasing from 5.7% in 2016 to 9% in 2018. City Lab (2019) reported that VC's invested over 130 billion dollars in U.S. based startups and only 2% of that went to female founders. Forbes (2019) came out with an article discussing the purchasing power that women have and their influence in the decision making even if they are not paying for it themselves. For me this a no-brainer for the business and investor world to make a better effort in how they operate. Fortunately, there are some forward-thinking VC's that are making that decision and are reaping the payoff for doing so. BCG (2018) reported that women business owners that received early-stage capital from investors receive significantly less than their male counterparts. In their research they found that businesses founded by women have a higher ROI as much as twice per dollar invested, than those founded by men.
Insider Business put together a list of 5 female-founded venture capital funds and the women-led startups they've invested in.
I would also like to share this success story of a VC called Cue Ball who went looking for the next Star Bucks and found its first investment in a nail salon called MiniLuxe. This is a great article of how a male VC group that took the time to understand what the business was about and what it could be.
I'm also sharing some podcasts that are focused on women entrepreneurs that help with inspiration, building confidence and pitch strategies.
Another great resource is the women founded website called The Skimm, this is a women's go to resource for personal finance, to career, health and more. There are tons of articles, a newsletter, a podcast and a book that I am sure will give some valuable information on the issues you are concerned about.
After digging into this subject, it is shocking to me that it took the government to enact a policy on making loans to women entrepreneurs in 1988 without having to have a male co-signer. It is also baffling to me that corporate America still doesn't understand the buying influence of women and the purchasing power they possess. I am happy to see that there has been improvement since HR 5050 was enacted, especially in the last couple of decades. I am also happy to see that women are making some ground in the VC arena and the increase of women-led start ups in the last few years. This is a great start but there is definitely much more work ahead to change how the business and investor world values women. I think this issue affects everyone, because we all have a mother, sister, daughter or niece and I would want them to have the same opportunities and treatment that I have as a male. Do you feel corporate America can do more on their own or do you think government should step in and push them to change?
References:
https://www.bcg.com/publications/2018/why-women-owned-startups-are-better-bet.aspx?linkld=52657137&redir=true
https://www.businessinsider.com/female-founded-venture-capital-funds-startups-investments
https://www.businessinsider.com/female-founded-venture-capital-funds-startups-investments
https://www.citylab.com/equity/2019/02/women-startups-venture-capital-investment-data-gender-gap/583132/
https://www.entrepreneur.com/article/321321
https://www.entrepreneur.com/article/334506
https://www.forbes.com/sites/boburlingham/2016/01/27/cue-ball-group-went-looking-for-the-next-starbucks-and-found-a-fresh-approach-to-venture-capital/#4860cc9b2c83
https://www.forbes.com/sites/bridgetbrennan/2015/01/21/top-10-things-everyone-should-know-about-women-consumers/#4f266a8d6a8b
https://www.govtrack.us/congress/bills/100/hr5050
https://www.nawbo.org/resources/women-business-owner-statistics