It's that Friday night, you're surrounded by textbooks and immersed in homework, maybe you have the T.V. on in the background, providing white noise are you chip away at your work. In the background you hear the commercial for pizza, it sounds delicious, you look up to the sight of melt cheese and savory pepperoni and it hits you, you are starving and you want, more than anything else, pizza! But how can you stop in the middle of you homework to go pickup pizza or even make the annoying phone call to a teenage pizza delivery boy who couldn't careless about your precious pizza order. What do you do? Just make your life easy and order online at Papa John's or better yet just Tweet Dominos and enjoy the savory tasted of victory!
The idea of omnichannel marketing is becoming more and more recognized by marketers as an essential way to connect with and improve the customer experience. It is crucial for brands to create "an integrated customer experience," reduces the number of "micro events" and allows for customers to have "one smooth interaction" (Newman, 2015).
Ominchannel simply put, "means that your business markets across as many channels as it can to reach the target audience. From websites and email, to social media and print, every channel presents an opportunity to market" (Morrison, 2015). This idea of the omnichannel is similar the connecting across media framework ("Integrated" in Integrated Marketing Communication presentation, 2016).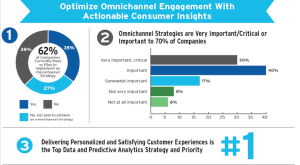 The idea of synergy is a popular idea. Apple incorporates this into their products ad marketing communication, which has proven to be highly successful. As people's lives get increasingly busier, they will continue to insist that their brands do more for them. This increasingly busy lifestyle is turning consumers off of traditional shopping, omnichannel helps to create "an easy transition between online and bricks-and-mortar locations" (Newman, 2015).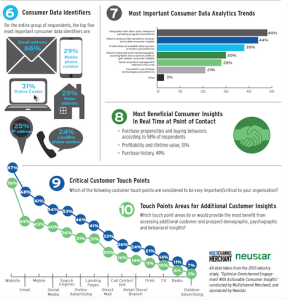 Another prime example of a company that is excelling at omnichannel marketing is Starbucks. The "company does an excellent job in providing a seamless user experience across all channels" (Trout, 2014). Starbucks customers can use phone application, Starbucks website and in store to check, manage and reload their Starbucks card balance. They can transfer funds, earn rewards, and even receive email updates and offers from Starbucks.  With the addition of Starbucks' mobile order part of the app customers are  now able to do their entire transaction via their phone application and just pop in and pick up their drink from the counter. This omnichannel retail experience allows for the marketing communication to also be omnichannel, from the cardboard photo booth cutouts at the drink bar, the email offers sent through the app, and a host of other ways to connect and market to the consumer.
Company's are more and more recognizing the importance of cross channel and omnichannel marketing and retail experiences. As communication specialists and consultants it is vital to understand the new and developing ways to connect with consumers.
References:
"Integrated" in Integrated Marketing Communication presentation, 2016.
Morrison, K. (2015, April 23). How Companies Are Using Omni-Channel Marketing to Reach Customers. AdWeek. Retrieved from http://www.adweek.com/socialtimes/how-companies-are-using-omni-channel-marketing-to-reach-customers-infographic/619265
Newman, D. (2015, November 3). The Top 10 Marketing Trends That Will Define 2016. Forbes. Retrieved from http://www.forbes.com/sites/danielnewman/2015/11/03/the-top-10-marketing-trends-that-will-define-2016/#470647ea7d58
Trout, J. (2014, May 14). 5 Excellent Examples of Omnichannel Retailing Done Right. Multichannel merchant. Retrieved from http://multichannelmerchant.com/must-reads/5-excellent-examples-omnichannel-retailing-done-right-14052014/