Being the "126 Million Dollar" ticket isn't always an easy thing to own. Players contracts are always glorified on sporting news websites and TV shows, highlighting the large dollar figure but rarely breaking down how the money is distributed. You hear trigger words such as "guaranteed money" and "x amount per year." However, this can all be very deceiving. How this is communicated to the public is very vague and sometimes inaccurate. Take for instance San Francisco QB Colin Kaepernick. As Cork Gaines of Business Insider put it, "after Kaepernick's nightmare season we are already seeing that the contract is not nearly as big as everybody made it out to be, and he could receive as little as $25.9 million" (Gaines, Business Insider).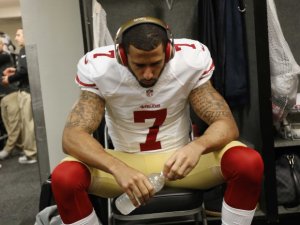 This a far cry from what was labeled as an amount over 100 million dollars more. Why the hazy explanation on what Kap is and will eventually be making? Much has to do with getting fans excited about the "franchise" QB. The stamp of approval from the organization on such a large "committed" contract allows for season ticket holders to get excited about a potential dynasty in the future. However, as we saw this past Sunday in Seattle and all season, the Kap is in much trouble, with his head coach on the brink of termination, and the organization left wounded and looking for answers. The issue with such a large contract is not in the figure itself, it's in what is actually committed to the player. As is the reality of the Kap's "record" deal, the 49ers played this perfectly. If they win consecutive seasons and make the playoffs, Super Bowl with a successful Kap at the helm, he would be rewarded accordingly.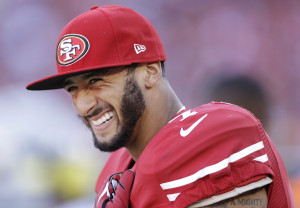 However, they had a contingency plan from the beginning, and that was if things go south, which they did, they can bail out any time. Whether or not Kap knew this when he signed the dotted line is another story, but the fact is, $126 million over 6 years is not what is binding in reality, but a superfluous number that may never be actually seen by Kaepernick and his agent. When it comes to guarantees, the only one is that no teams want to feel married for too long, since the more they commit, the more they may be setting themselves back for years.
http://www.businessinsider.com/colin-kaepernick-contract-2014-12#ixzz3M85mD4K9