Have you ever bought something, switched brands, or stopped using a product because of a company's stance (or lack thereof) on a cause you cared about?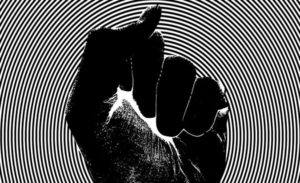 Chances are over half of you answered yes – no matter where in the world you live. A 2017 study from communications firm Edelman found that half of all global consumers are belief-driven buyers, with that number as high as 60% for Millennials and even higher in developing markets like China and India. With that statistic in mind, it should be no surprise that experts are predicting another political surge in this year's Super Bowl ads. This is in spite of a highly divisive American political climate and mixed results following last year's attempts by companies like Audi, who spoke out on equal pay for equal work, and Budweiser, who addressed immigration.
The Key is Authenticity 
All of this begs the question: is it really a good idea to mix brands and politics, and furthermore, is it worth the risks? This question is complex and merits a great deal of consideration, but I believe that the answer fundamentally lies in one key ingredient: authenticity. Brands that align themselves with a cause in a way that connects their values and their actions – all while demonstrating a true understanding of what's important to their customers – have much to gain from this strategy. The catch is, supporting causes with genuine authenticity is no easy feat for a for-profit company, and botched attempts bring the risk of backlash and consumer distrust.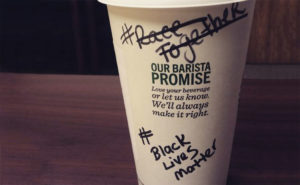 The Wrong Approach 
Let's look at Starbucks for an example of how difficult it can be for brands to demonstrate the level of authenticity that the public demands. Often praised for their active participation in cultural conversations over the years, the coffee company found itself in hot water during one such attempt in 2015. You may remember the #RaceTogether campaign, which directed Starbucks baristas to write these words on coffee cups in an effort to facilitate conversations about race relations in the United States. Despite the company's attempt to align this approach with their mission to "inspire and nurture the human spirit" over conversation and coffee, Starbucks faced a backlash as the public perceived this campaign as a presumptuous and arrogant belief that a subject as nuanced and complex as race relations could be guided by baristas in a coffee to-go line. Whether company leaders were genuine in their desire to help is besides the point; consumers saw the move as utterly inauthentic to the Starbucks brand and the company's role in society. Starbucks abruptly ended the campaign after just 6 days.
There's No Going Back 
It would be easy to see failures like this #RaceTogether attempt or Pepsi's botched Kendall Jenner commercial and decide that the safest path for a brand is to avoid aligning with any political or social causes (which is the approach that most companies took for a long time). But this avoidance, too, now comes with its own set of risks. As influential advisor and CEO of BlackRock Larry Fink recently remarked in an open letter to the business community, "To prosper over time, every company must not only deliver financial performance, but also show how it makes a positive contribution to society." As business leaders buzz over this statement – and the change it may drive given Fink's power and influence – shoppers are increasingly voting with their wallets through boycotts on products and services from Uber to Keurig to L.L.Bean.

Learning From the Success Stories 
Meanwhile, companies who are able to communicate their point of view on important issues of the day without contradicting or misunderstanding their mission, values, and defined role in society are reaping the benefits. See brands like Patagonia, who recently took a bold stance on President Trump's decision to remove protections on public lands; REI, who came out against the harms of materialism through their #OptOutside campaign and decision to close their stores on Black Friday; and Proctor & Gamble's The Talk campaign, which focused on celebrating diversity and creating dialogue around black beauty. Though each of these companies may have angered certain subgroups, the success of each demonstrates that the companies took the time and effort to be sure the message would resonate with their core customers while bringing to life the values they have consistently espoused through beliefs, words, and actions. The result? These brands have the chance to advance causes they care about while generating positive buzz and bringing their community closer together. Win, win, win. Now let's cheer for brands to succeed in these efforts come Super Bowl Sunday!
References:
Taylor, K. (2015, March 17). Why the Starbucks 'Race Together' campaign is bad for business. Entrepreneur. Retrieved from https://www.entrepreneur.com/article/244035