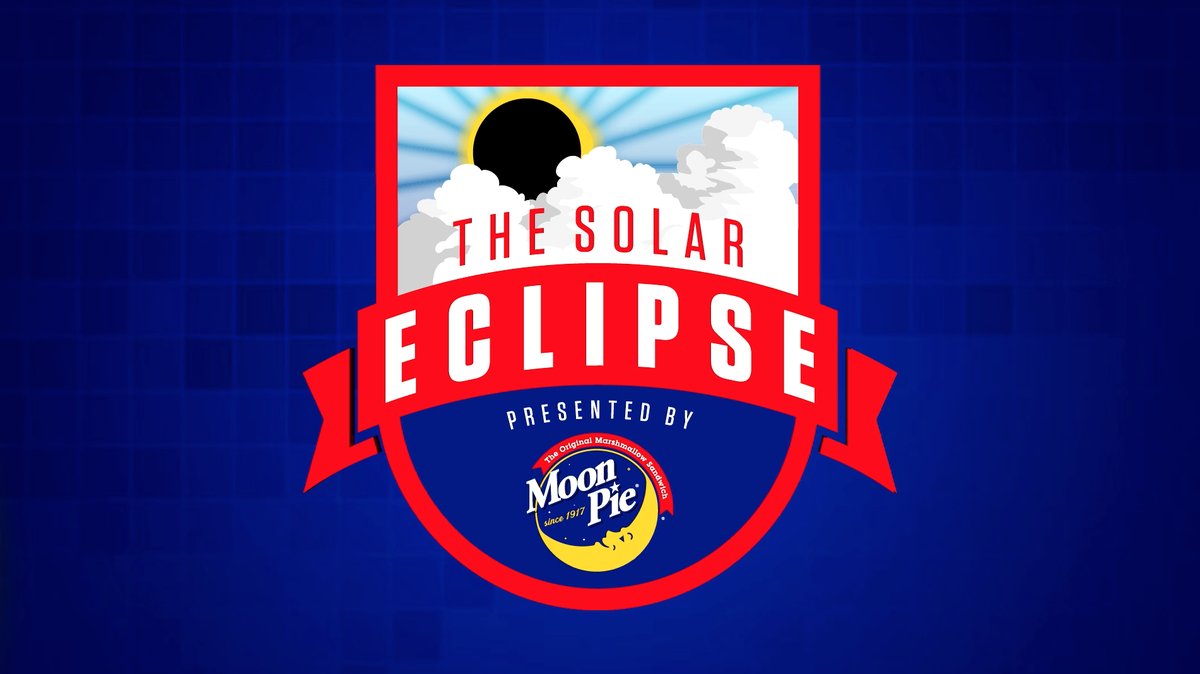 Integrated marketing is a constant battle for finding ways to connect with audiences and learn how to connect and drive engagement and eventually sales.
Connecting with family or emotions is often the touchstone brands use to build an association with a brand, but that's not the only way to connect with an audience. Sometimes cultural events are a prime opportunity for a brand to help bring enhanced meaning to people and create a connection to a meaningful and memorable event that will build the brand's relevance.
The 2017 solar eclipse was a special moment that connected people across the United States as the Moon blocked the Sun's rays from Oregon to South Carolina on August 21, 2017. Thousands, and perhaps millions of people traveled to see the eclipse and be a part of this shared event.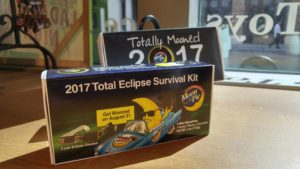 Many brands used this opportunity to be a part of the event and help build brand awareness and boost sales. Chattanooga, Tennessee, based MoonPie cookie company was able to boost sales and consumer engagement in the days leading up to the eclipse because of its lunar connection, and the company took advantage of the notice by creating eclipse survival kits (featuring two MoonPies and two pairs of eclipse glasses) and hosting special events associated with the eclipse.
MoonPie even wound up getting into a bit of a social media battle with a competing brand looking to claim the title as the official snack cake of the eclipse.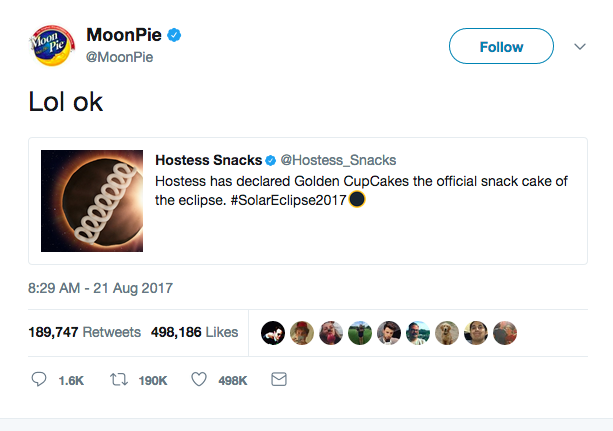 The snack-cake showdown generated buzz for both brands online throughout Eclipse Day. Perhaps MoonPie's social media managers put it best the morning after the eclipse when they posted:
So 2017 is pretty weird https://t.co/52cJDSrCe1

— MoonPie (@MoonPie) August 22, 2017
Snack cakes weren't the only brands looking to get into the eclipse excitement. Denny's restaurants — a company familiar to USC graduate students studying integrated marketing — also got into the eclipse action with a special on pancakes (aka mooncakes) on the day of the eclipse at select locations.
These two examples are some of many attempts by consumer brands trying to take advantage of the 2017 eclipse to build brand awareness and cultural connection with consumers. Some of these concepts were better than others, and certainly care should be taken by brands considering these gimmicks.
However, when successful, using meaningful cultural moments can help brands build awareness and goodwill with audiences looking for enjoy and share these historic events.