When is a movie not a movie? When it's a commercial conceived, constructed and distributed to sell a product. Case in point, the new LEGO Movie is the latest example of a movie being more than just that. The LEGO Movie debuted to a handsome $69 million box office opening, as well as to critical success (Sava, 2014). But the real coupe is not for what this movie means for the motion picture industry, but what it will do to sell the little plastic bricks.
The Danish LEGO group was foundering in the early 2000s (Greene, 2010). The company had invested in areas where they lacked expertise, such as in co-producing Galidor: Defenders of the Outer Dimension, an original TV show that strayed far from their core success (Greene, 2010). They also suffered decreases in demand for many of their mainstay toy kits. A change in strategy, moving away from traditional toy designers, toward the finest art school graduates resulted in the ballooning of the number of custom LEGO parts from 7,000 to 12,000 in just seven years (Greene, 2010). This also meant that supply costs increased and made it nearly impossible to determine the profit margins from each kit sold. But since about 2005, LEGO has done a masterful job bringing the company back from the brink. While much of the heavy construction (pun intended) was completed by refocusing on the design of their products, their most recent resurgence is largely due to the company's perfected art of blending advertising and entertainment (Sava, 2014).
Licensing agreements with merchandising juggernauts like Star Wars, Marvel and DC, have led to new product placement entities including TV shows, video games and now movies, where instead costing the company money, the commercials become an actual profit center for LEGO. Imagine, LEGO customers were shelling out $50-$60 to buy a video game that inspired them to go out and spend more money on the toys the games were based on.
Product placements in movies is certainly not a new idea, but the movie as the product placement is a growing phenomenon. The previously mentioned Star Wars is probably the pinnacle case of a movie as the source material for creating demand for a product. Over the years, more than $20 billion worth of Star Wars merchandising has been sold (Block, 2012). To date, totals for all six Star Wars movies, including their multiple re-releases, have only reached a paltry $4.5 billion (Box Office Mojo, 2014). It's no wonder why Disney paid over $4 billion dollars last year for the license to make more of these movies.
The success of Star Wars has led to a number of motion picture imitators, from Hasbro's Transformers, G.I. Joe and Battleship, to Disney's Toy Story and Cars. Each of these movie franchises, whether hit or miss, were created for the express purpose of reviving merchandising sales in products. What do they all have in common? They are all based on toys, and for the majority of them, they were critically successful, but there's more to it than just making a good movie. Each of these properties come with a built in nostalgia factor (Sava, 2014). Whether LEGO's bricks, or Toy Story's Barbie dolls, they tap into the notion of parents passing on elements of what brought them joy as kids, to their own children.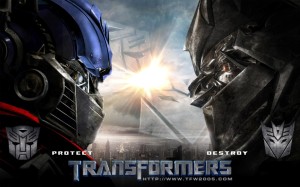 The LEGO Movie tells this story quite literally. Without spoilers for those of you who still plan to see it, the plot of the movie ties directly into a father-son relationship, much the way Toy Story has tugged at our heartstrings over the years.
With the LEGO Movie, LEGO's resurgence is all but complete. The box office success of the movie has already resulted in the announcement of a sequel in 2017, and increased market share for the toys are likely to follow. After all, who could resist running out to the toy store to buy a set after spending 100 minutes watching a commercial on all the cool stuff you can create with them.
For companies, the idea of getting your customers to pay for your commercials, and then pay for your "real" products has to be enticing. It takes the idea of efficiency to a whole new level. For entertainment's sake, let's just hope that the resulting copycats fall more in line with critical success of Toy Story and the LEGO Movie, than they do with Battleship.
References
Block, A. B. (2012, February 9). The Real Force Behind 'Star Wars': How George Lucas Built an Empire – The Hollywood Reporter. Retrieved February 21, 2014, from http://www.hollywoodreporter.com/news/george-lucas-star-wars-288513
Greene, J. (2007, July 23). How LEGO Revived Its Brand – Businessweek. Retrieved February 21, 2014, from http://www.businessweek.com/innovate/content/jul2010/id20100722_781838.htm
Sava, O. (2014, February 11). Why The Lego Movie is the perfect piece of product placement · For Our Consideration · The A.V. Club. Retrieved February 21, 2014, from http://www.avclub.com/article/why-the-lego-movie-is-the-perfect-piece-of-product-201102
Star Wars Movies at the Box Office – Box Office Mojo. (2014). Retrieved February 21, 2014, from http://www.boxofficemojo.com/genres/chart/?id=starwars.htm