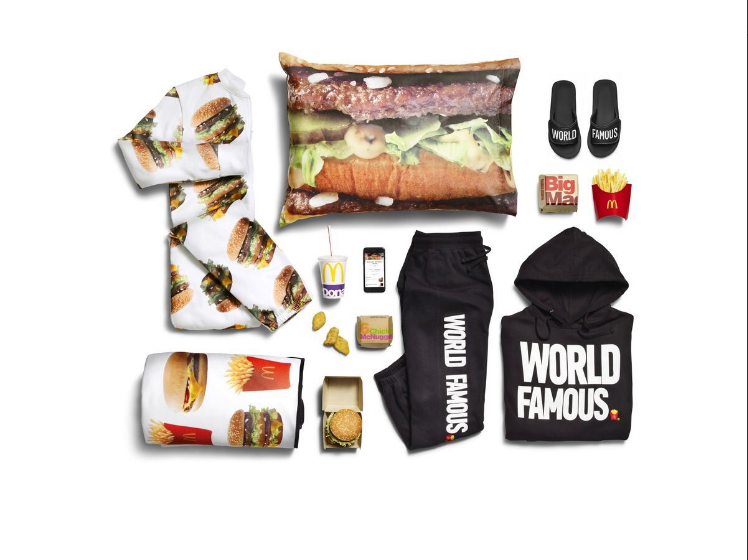 In celebration of Global Delivery Day on July 26, Mc Donald's launched a new apparel and goods line called the "McDelivery Collection". The limited edition collection, which was available via the UberEATS app in select countries – includes long sleeve shirts, sweatshirts, sweatpants, slide slippers, pillows and more.Oh, and did we mention that its also free?
"At McDonald's, we continue to raise the bar for our customers—with new recipes, a fresher look, and now new levels of convenience through McDelivery with UberEATS," McDonald's spokesperson Lauren Altmin tells AdFreak.
"To celebrate, we created the McDelivery Collection, a fun line of items designed to help people savor the delivery experience, whether they're craving a Big Mac snuggled up on their couch or sharing some fries with friends in the park."
Although this promotion only lasted one day, Mc Donald's received a good amount of publicity with the help of celebrity endorsements on social media.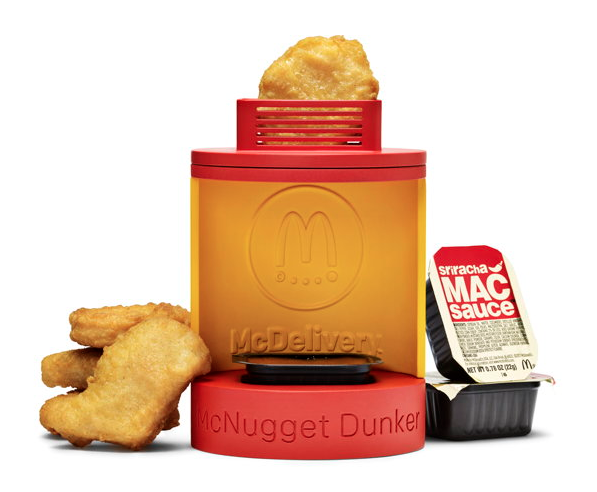 Mc Donald's might not be the healthiest, but it's trying to be the trendiest, are you feeling it?
References:
Ellis, S. (2017, July 22). McDonald's Apparel And Accessories Hit The Market. Retrieved from https://www.vibe.com/2017/07/mcdonalds-apparel-collection/
Natividad, A. (2017, July 20). McDonald's Apparel Is Here, So Make Room in Your Closet Next to Your KFC and Pizza Hut Swag – Adweek. Retrieved from http://www.adweek.com/creativity/mcdonalds-apparel-is-here-so-make-room-in-your-closet-next-to-your-kfc-and-pizza-hut-swag/