During the Oscar-night, we saw JCPenney's new brand logo appear throughout Academy Awards programming in 30-second commercials highlighting key brands  Liz Claiborne, MNG by Mango, People StyleWatch and Cindy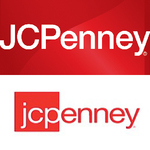 Crawfored Style.  LCPenney worked with AOR Saatchi & Saatchi on its spring fashion marketing campaign, which  launched yesterday, February 27, during the Oscar-night.  This spring campaign builds on the Company's "New look. New day. Who knew!®" marketing platform with a new tagline "We make it affordable, you make it yours™."
As the exclusive retail sponsor of the Oscars, JCPenney is incorporating a playful dose of Twitter and Facebook into its spring campaign, which debuts with seven Oscars commercials on Sunday.  JCPenney hopes to catch the attention of ceremony watchers who are simultaneously using Twitter. During the telecast, it run a live contest on the site, micro-blogging trivia questions about Oscars fashion while using the hashtag, #OscarsTrivia. The first person who tweets the correct answer and mentions JCPenney will receive a $20 gift card from the retailer. The 109-year-old firm, based in Plano, TX, asked six questions throughout the ceremonial Hollywood event. Timing-wise, they tweeted similarly to how the biggest awards (Best Picture, Best Actor, Best Supporting Actress, etc.) are interspersed throughout the three-hour broadcast.
"We will send the Twitter [winner] a direct message to obtain their contact information," said Kate Coultas, JC Penney spokesperson, in an interview two days before Oscar.And during preparation days for Oscar, JCPenney had been warming its Twitter audience up for the Academy Awards. Here is one of its tweets from Feb. 23: "Trying to see more of the movies nominated for the Oscars. Which film should win for Best Costume?"
In some local markets, vignettes of the brand's TV commercials feature "Becuase I am Addicted" fashion blogger Geri Hirsch. In the spots, Hirsch showcased the retailer's spring line as she and a friend prepare for an Oscars party. JCPenney's social media team then posted clothing selected by Hirsch to the brand's Facebook page, which entails a shopping app.
Coultas said that while the national commercials will not mention her brand's Facebook or Twitter pages, the Hirsch vignettes will encourage viewers to visit Facebook.com/jcpenney. The spring campaign, she said, is designed to appeal to an 18-to-35-year-old demographic. "Both our fashion and digital initiatives show that we are more social and mobile, which should attract a younger audience," Coultas explained.
Meanwhile, beginning March 18, JCPenney will launch a "Shop Like a Celebrity" sweepstakes on Facebook. Consumers can enter to win a trip to New York City that involves a two-night hotel stay, limo transportation, a $500 JC Penney gift card, and fashion advice from Mia Morgan, blogger for "The Fashion Alchemist". 
Other digital components to the spring campaign include an upcoming design contest on social shopping site Polyvore and an original video series on the JCPenney-owned property Olsenboye.com.
For more details of JCPenney spring marketing campaign, you can visit http://www.dmnews.com/jcpenney-unveils-new-logo-plans-oscar-night-launch-for-spring-campaign/article/196848/.
Vedio: jcpenney spring campaign
What do you think of those components of JCPenney spring marketing campaign,including the new logo launching, the #OscarTrivia on Twitter, and the contests on Facebook? Do you think the campaign focusing on social networking sites is still as powerful as it used to be in last few years in this "every company goes to Facebook age"?