Inspired by its number one customer request, Starbucks recently announced its new rewards program (Coming, 2016). Some customers took their ire to social media to vent their frustration, threatening to abandon their loyalty to Starbucks. After all, they have been devoted customers for many years, why are they being punished?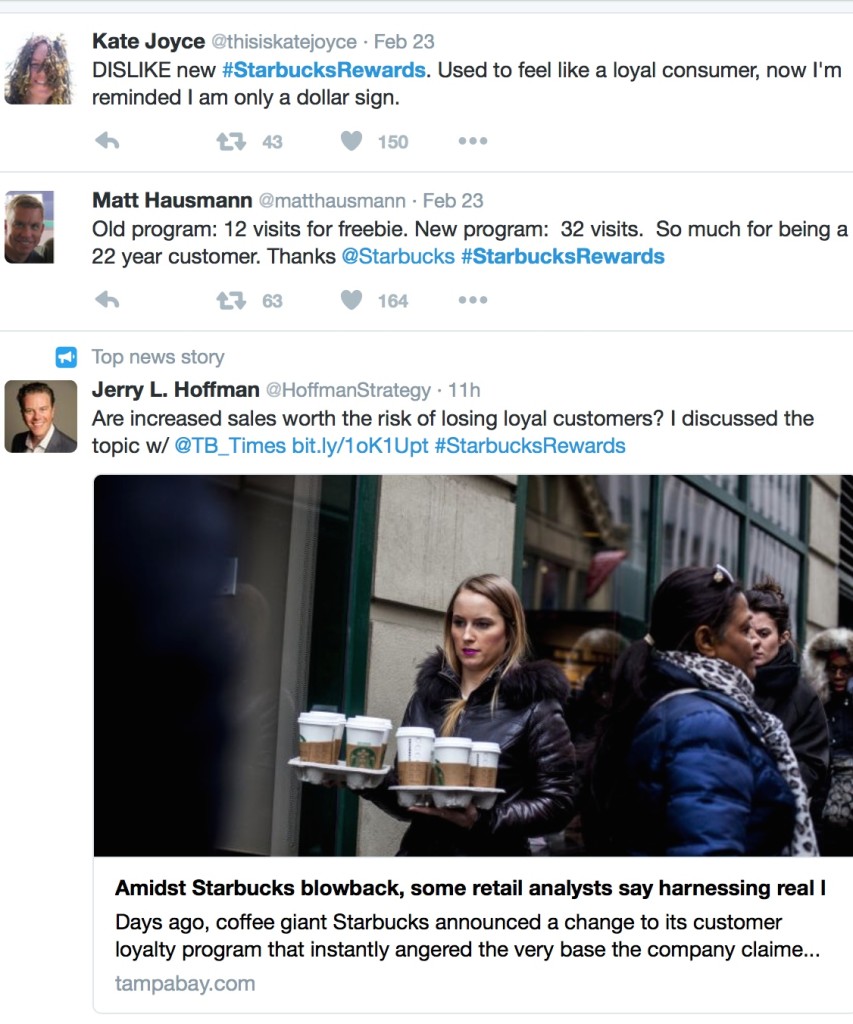 Should Starbucks be concerned about this backlash? Well, not really. It appears that those who are complaining are actually small spenders — those who spend $2 for regular coffee (King, 2016). According to eater.com, the average Starbucks transaction amounts to $7.67 per visit (Shah, 2015). So both Starbucks and the big spenders win in the new system.
What has changed in the rewards program? Instead of one star per transaction, members will earn two stars per dollar spent (Coming, 2016). The change, which will start in April, can be viewed as a logical move. The most profitable customers will be rewarded. According to Starbucks, the change also prevents unnecessary work for its baristas when customers split their transactions in one visit to earn more stars (Barro, 2016).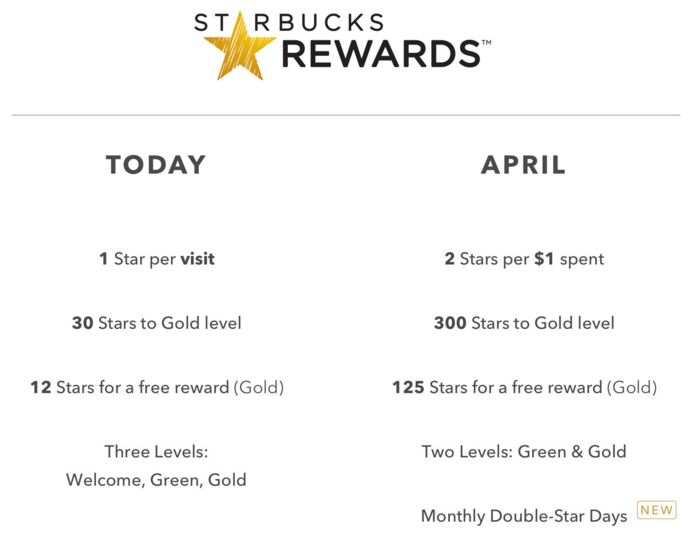 For those of us who are addicted to Starbucks coffee, the change does not really matter. We will still be ordering our favorite coffee. And there is even an extra bonus that we will be rewarded for everything that we purchase.
Are you a loyal Starbucks customer? Are you raving or ranting about this change?
References:
Barro, J. (2016, February 25). Free coffee? Starbucks saves its loyalty for big spenders. Retrieved from http://www.nytimes.com/2016/02/25/upshot/free-coffee-starbucks-saves-its-loyalty-for-big-spenders.html
Coming Soon: More stars through Starbucks rewards. (2016, February 22). Retrieved from https://news.starbucks.com/news/starbucks-rewards
King, H. (2016, February 23). Starbucks customers furious about the new rewards program. Retrieved from http://money.cnn.com/2016/02/22/news/companies/starbucks-rewards/
Shah, K. (2015, January 15). Starbucks or Dunkin' Donuts? Where America's coffee loyalty lies. Retrieved from http://www.eater.com/2015/1/15/7551497/starbucks-dunkin-donuts-peets-coffee-spending-percent