Music festivals, including Lollapalooza, Sasquatch, Coachella, and EDC Las Vegas have attracted sponsors from ever sector, from transportation (Uber) and fashion (H&M) to soft drink (Coca-Cola) and telecommunications (AT&T) (Rubinstein, 2015). According to market research, by the end of 2015 brands will have collectively spent upwards of $1.4 billion, up nearly 5% from the previous year, sponsoring music festivals, venues, and tours in North America (Sherman, 2015). This increased spending will outpace the projected 2015 expenditures in all other property segments, including the sports industry (4.4%), the causes sector (3.7%), and the overall percent increase in sponsorship spending (4%) ("Sponsorship spending on music," 2015). Jack Flannery, an analyst for the digital marketing agency Rise Interactive, suggests the trend in music and festival sponsorships is largely driven by two key factors: "continued interest in national music festivals and a growing appetite for regional music festivals" (2013, p. 3). Hilary Stout, an editor for the New York Times, offers another reason for this growth: music festivals attract a large millennial audience, the most sought-after generation of consumers by brands (Stout, 2015). With brands from many different sectors flocking to music festivals, and new entrants announced every year, the trend in brand sponsorship begs the question, what makes for an effective music festival-brand partnership? To answer that question, this posts adopts a conceptual framework based on the branding (Dawar & Bagga, 2015) and celebrity endorsement literatures (Till & Busler, 2000).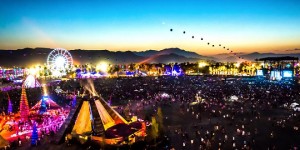 First, perhaps the simplest definition of a brand is this one: the way consumers currently perceive an organization, product, or service (Dawar & Bagga, 2015). The two-fold goal of branding is to (1) position organizations, products, or services in such a way that they occupy a "distinct and valued place in the mind of the target market" and (2) keep and attract new consumers by promising superior value, as well as by delivering satisfaction (Young, 2014). For example, Electronic Dance Festival, or EDC for short, has become the world's most popular music festival extravaganza—and one of the world's biggest festival franchises (e.g., EDC UK, EDC Las Vegas, EDC Japan)—by delivering on its promise to showcase not only "some of the hardest working producers, but [also] a massive playground full of carnival rides, performers, and some amazing art installations" (King, 2015).
Given the importance of brand image, companies need to think strategically about how they create sponsorship deals that are favorable to both parties' brand image. A useful dimension on which to ensure a successful match between two concepts (e.g., a brand and an endorser) is fit. Fit, also referred to as appropriateness, relatedness, belongingness, or similarity, is "the perceived connection between a brand and an endorser that drives predicted endorser effects" (Till & Busler, 2000, p. 3). Studies suggest that perceived fit between an endorser and brand can significantly impact consumers' attitudes and purchase intent (Till, Stanley, Priluck, 2008). For example, Till and Busler's (2000) experiment demonstrates that an athlete, as an endorser for an energy bar, is more effective and more likely to influence consumers' brand attitudes than an attractive actor. The match-up interaction in this case is undeniable because the athlete has a greater connection with the endorsed product.
The perspective taken here is that when applied to a brand's endorsement of a music festival, the variable "fit" may play an important role in match-up effects. Specifically, when the image of a brand is congruent with the image of a music festival, match-up interactions should positively impact brand attitude and, conceivably, purchase intent. A case in point is H&M's recent brand activation at EDC Las Vegas (Glazer, 2015). A pioneering Swedish retailer, H&M has built a powerful brand identity around the following characteristics: youthful, dynamic, and innovative (McIntyre, 2015). This brand image is evidenced in the company's trendy collection, target demographic (e.g., 15-40 year olds), and seven commitments to sustainability: "Provide fashion for conscious consumers, Be climate smart, Reduce, reuse, recycle, Use natural resources responsibly, Choose and reward responsible partners, Be ethical, and Strengthen communities" (H&M Conscious Foundation, 2010).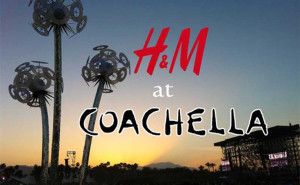 Similarly, Coachella, an annual music and arts festival held in Indio, California, has constructed a brand image associated with contemporary pop culture and has become an influential force, setting the tone for trendy, youth cultural styles (Hampp, 2015). Moreover, since partnering with Global Inheritance, a Los Angeles-based non-profit organization that takes action on global issues, Coachella has developed a forward-thinking approach to sustainability (Murphy, 2015). For example, Coachella launched a carpool service for festival goers to reduce CO2 emissions and transformed ordinary recycling bins into works of art in an effort to encourage Coachella attendees to recycle (Murphy, 2015). Hence, when H&M announced that the brand was one of the official sponsors of Coachella 2015, consumers reacted positively. One individual, who commented on this sponsorship online, wrote: "Love that H&M will be at Coachella," while another person said, "makes sense that a clothing company like H&M would be at Coachella" (Glazer, 2015). H&M teaming up with Coachella likely "[made] sense" to Coachella attendees because in their minds there is a strong associative link, or fit, between both brands.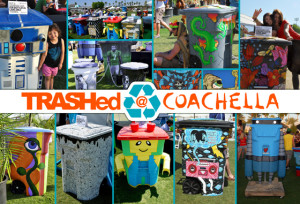 As more brands pursue sponsorship deals with music festivals, venues, or tours, it will become increasingly difficult for one brand to stand out amidst the clutter. Consequently, businesses that hope to add music festivals to their marketing strategy need to think critically about the value of a such a partnership.
References
Berg, J. (2013, August 12). 20 marketing ideas from music festival: Activations from Heineken, Lacoste, Hostess, and more. BizBash. Retrieved from http://www.bizbash.com/lacoste-live-desert-pool-party-coachella-right-trend-festival-looks-flower/gallery/121019
Burford, J. C. (2010, November 18). Who or what controls market prices? Money Week. Retrieved from http://moneyweek.com/spread-betting/spread-betting-who-controls-market-prices-00017/
Dawar, N., & Bagga, C. K. (2015, June). A better way to map brand strategy. Harvard Business Review. Retrieved from https://hbr.org/2015/06/a-better-way-to-map-brand-strategy
Ding, H., Molchanov, A.E., & Stork, P.A. (2010). The value of celebrity endorsements: A stock market perspective. Marketing Letters, 22(2), 147-163. doi:10.1007/s11002-010-9117-y
Fink, J. S., Parker, H. M., Cunningham, G. B., & Cuneen, J. (2012). Female athlete endorsers: Determinants of effectiveness. Sports Management Review, 15(1), 13-22. doi:10.1016/j.smr.2011.01.003
Flannery, J. (2013, August 15). Marketing-palooza: How to show off your brand at music festivals. Rise Interactive. Retrieved from http://www.riseinteractive.com/blog/post/marketing-palooza-how-to-show-off-your-brand-at-music-festivals
Glazer, M. (2015, March 19). Coachella 2015: H&M pops new talent of virtual reality, 360-degree professional selfies (exclusive). The Wrap. Retrieved from https://www.thewrap.com/coachella-2015-hm-pops-new-tent-of-virtual-reality-360-degree-professional-selfies-exclusive/
Hampp, A. (2015, July 16). Momentum & AEG live study: details millennials' brand reception at music festivals: Exclusive. Billboard. Retrieved from http://www.billboard.com/articles/business/6634345/momentum-aeg-live-study-music-festivals-brands
Klein, A. V. (2015, January 12). H&M is partnering with Coachella on clothing line. Fashionista. Retrieved from http://fashionista.com/2015/01/hm-coachella-clothing-line
King, C. (2015, August 26). Electric daisy carnival Orlando drops biggest lineup yet. Noise Porn. Retrieved from http://www.noiseporn.com/2015/08/electric-daisy-carnival-orlando-drops-biggest-lineup-yet/
Murphy, R. (2015, April 19). Sustainability becomes a game for Coachella festivalgoers. The Desert Sun. Retrieved from http://www.desertsun.com/story/life/entertainment/music/coachella/2015/04/19/recycling-bins-sustainability-polar-bear-coachella/26022817/
Young, A. (2014). Brand media strategy: Integrated communications planning in the digital era. Second Edition. Palgrave Macmillan.