I have recently learned about Marketing Automation, named one of the 7 marketing tactics a company should be doing. While I may be late to the game, I can't help but question if these one stop services are destroying the relationship between company and consumer. Marketing Automation allows a company to pay a service to provide customer analytics, keep a record of website traffic, manage emails, and much more.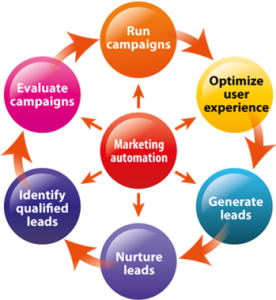 IBM owns one of the most popular Marketing Automation services, Silverpop. This service in particular believes through their work can strengthen customer loyalty and create the "perfect customer experience". I am all for convenience when dealing with companies, but what will happen to the human element in building an empire from the ground up? While this may be a smart tactic for small business's who do not have the resources to manage all aspects of their growth, does it diminish the mom and pop feel of customer assistance?
Another part of me feels as though Marketing Automation is hitting home for a lot of customers. Many businesses, small and large, aren't meeting the needs of their consumers who want to be treated right. The automation of marketing campaigns may allow for a business to better serve their customers better through a back seat approach.
Whatever may come from these Marketing Automation services, one thing is for sure; Marketing is only beginning to evolve.