If you lived within 100 miles within the New York City and went on Instagram or Facebook frequently, you must have heard of the "Museum of Feeling" during the last quarter of 2015. A four-week pop-up near World Trade Center One in New York City, the Museum of Feelings was advertised as "the first museum that reacts to emotions." Inside the free exhibit, there were modern art displays playing with the five senses:feel optimistic, feel joyful, feel invigorated, feel exhilarated and feel calm.
But as anyone who visited the exhibit soon found out, the MoF was not really a museum at all, but rather a brilliant example of experiential marketing that effectively harnessed the power of social media. The Museum of Feelings was a promotional stunt by Glade. The company was smart enough to know that a prominent, corporate-sponsored exhibit would fall under heavy scrutiny.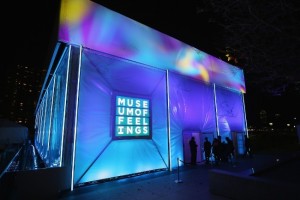 So, how does a fragrance company have to do with feelings?
The whole concept of the MoF was to provide consumers with an experience that activated each of their senses, but focused on one in particular: smell. Each installation focused on generating a unique, positive emotion and pairing it with a scent, which the visitor only learned at the end was a Glade fragrance. From a "feel invigorated" zone to a "feel calm" area, the product became a large part of the consumer's experience and helped guide them throughout the exhibit. Consumers were left feeling all the #positivevibes, but remained unaware of the brand behind them until the completion of their journey through the MoF.
This branding technique, referred to as experiential marketing, is nothing new, but has significantly increased in popularity over the past few years, with the Event Marketing Institute reporting that brands are estimated to have increased event and experiential budgets by more than 6% in 2015. So what made Glade's effort stand out, and what marketing lessons can we take away from the Museum of Feelings?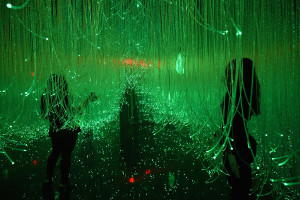 Create FOMO. MoF take advantage of social media and people's FOMO (Fear of Missing Out) mindset to create its popularity, prompted people to spend their Saturday and Sunday mornings waiting in a line to visit the museum. FOMO is one of the most important sentiments to understand when exploring the topic of experiential advertising, as it drives individuals to engage in order to avoid their perpetual fear of missing out. In the case of the MoF, whether you loved it or hated it, the reality is that you're going to talk to your friends about how you stood in line for hours and what you stood in line for. Start building excitement for your effort before it launches, and let word of mouth take its natural course from there.
Make your experience visually worthy. At the MoF, the visuals were so strong that consumers were excited about sharing their experience across Facebook, Twitter, Instagram and other channels.
Enhance and Elevate With Social. Make sure to give your consumers a way to interact with your experience and brand on social, including creating a hashtag and check-in location so that they have a central hub in which to share their experiences. Social then provides something tangible for consumers to revisit after the experience is over.
Set Time Constraints. Making your experience a limited-time only offer creates a sense of urgency for people to partake in it, and also helps create – you got it – that sense of FOMO we keep going back to.
Evoke Positive Emotion. Appeal to consumer emotions and leave them feeling good about their experience. The MoF, for example, was able to blend a variety of marketing tools in a creative and engaging way that made consumers feel like they were part of a unique experience that they chose to take part in. All of the installations inside the museum were created to be reactive to human touch and presence, with the look of the museum changing inside and out depending on the "mood" of its visitors.
Nowadays, consumers don't like to feel like they are being marketed to, the success of Glade and MoF leaves me with the following questions:
Do you think experimental marketing is effective?
Do you think the lessons learned from Glade can be applied to other brands
What are the most important elements when you are planning an experimental marketing campaign to a brand?