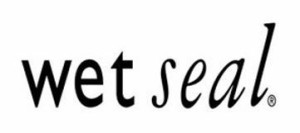 How could a multimillion-dollar fashion brand hand the reigns of its social media channel to a 16-year-old girl? Because it knew she would have a better shot at speaking the site language.
Meghan Hughes, aka MissMeghanMakeup, probably did a little more than you and I this past holiday. She baked cookies, played with her pup, went to a light show and, oh, communicated with several thousand people who followed her every movement. Through short-lived pictures and quick notes to followers, Meghan represented the Wet Seal brand in outfits the brand hoped her audience would covet.
Wet Seal's marketing higher-ups sanctioned this attempt to attract fresh crowds to the brand's new Snapchat account, likely holding their breath the entire time. Fortunate for them, any negative posts would forever disappear about 24 hours after posting.
Go All the Way
Despite its brave tactic, Wet Seal toe-dipped with this effort. The brand could have taken a more aggressive stance with the content and even created environments and activities for Meghan that were a bit more enviable than baking dessert and petting Fido. Send Meghan on a date. Wait until her birthday party to hand her the camera. Put her in charge of a Wet Seal fashion show.
So how can the adults who oversee marketing departments of today continue to take advantage of emerging social channels? Be authentic. Wet Seal's best move was to create dialogue between the same demographic — Meghan and her thousands-deep peer group. If monitored, this tactic of employing individual youth bloggers or teen panels can prove successful, particularly in emerging social spaces where authenticity is valued higher than flawless execution.
Reference
Delo, C. (2014, January 16). How to build a brand on Snapchat: Hire a 16-year-old. Retrieved from http://adage.com/article/digital/build-a-brand-snapchat-hire-a-16-year/291124/