In a response to Moran's post I decided to take the other side of the fence.  Since the release of the Microsoft Xbox, Sony's Playstation has been trying to remain relevant and not lose the grasp it has in the gaming world.  And for both these consoles it looks like the release of their new consoles are trying to monopolize this industry, because the release of the Xbox ONE and PS4 are not going to be profitable for either company.  The Xbox ONE is priced at $499, and the PS4 is sold at $399, and they are both cost very close to that to be made.  The Xbox ONE costs $471 to be made giving them only a $28 profit on each console.  Playstation 4 costs $381 to be made giving them only $18 profit on their console (Whitney, 2013).  This may not mean anything to you, but Andrew Rassweiler, an IHS analyst states that if the cost is $10 to $20 of the retail price, there is very little chance there is going to be a profit made on the console (Whitney, 2013).  This reveals that neither Microsoft nor Sony is trying to get rich off this new release, but I am assuming it is to be dubbed the king once and for all.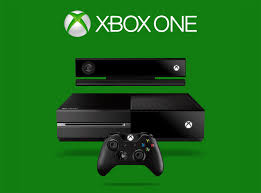 So how is either of these companies going to attack the market?  Sony has focused on targeting the die-hard gamers, which they believe is the smartest way to earn their crown as THE video game console.  Microsoft has decided to go a different route by earning the belt as the console champion and that is by, turning it into more than a video game console.  They have made the Xbox ONE into more like a living room entertainment center that doesn't necessarily focus on games.  It interacts with your television, comes with Netflix, Hulu, and Skype (Bass, 2013).  They have gone on to say that one will be able to put a camera on the front door and the Xbox will be able to identify who is at the door (Bass, 2013).  Another change that the Xbox ONE will bring is a flush look with the rest of Microsoft's products unlike before.  Before, they explain Xbox consoles being like a sullen teenager in dealings with its parent's company; It kept its distance and pretended like they were not related (Bass, 2013).
For Xbox's marketing strategy besides being an all-in-one entertainment center, Forbes explains that the U.S. may not be Microsoft's main market they are trying to impress.  In their ads they have appearances from Liverpool football star and England national team captain Stephen Gerrard, and other European presences (Thier, 2013).  There were very few Americans put in their ads for their new campaign (Their, 2013).  This is most likely because, as popular as the Xbox 360 was in America, it was not in Europe or Japan.  So they are trying to expand their territories by focusing on Europe, by bundling the European consoles with the FIFA game and having non-American accents on the console (Their, 2013).  I am not a big gamer, and will probably have neither console for a long time, but I feel myself pulling for Microsoft.
References
Bass, D. (2013). Xbox Is a Test for the One Microsoft Strategy. Business Week.
Thier, D. (2013). Microsoft Begins Major Xbox One Marketing Push. Forbes.
Whitney, L. (2013). Microsoft squeezes little profit out of each Xbox One. News.CNET.com