I was driving down the 80 freeway in the Bay Area and I saw the most vibrant and striking billboard I have ever seen:
My favorite dessert flavor is Mint Chocolate Chip.  To see an explosion of flavor come to life on a billboard, while stuck in traffic at 5 PM, had me wondering where the nearest exit was so I could taste this cookie!
The advertisement offers little information and very few clues as to who the brand is, or where the product can be purchased.  Was the billboard advertising a local bakery?  Did Whole Foods sell this product?  Was it even an advertisement for cookies?
One search of 'Korova' in my computer's browser, and I was transported to the World of Cannabis; like Alice through The Looking Glass.
'Who is Korova?'
Korova Edibles is a Cannabis infused baked goods company located in San Francisco, California.  The brand offers, "truly unrivaled potency offered at a compassionate price."  The brand's newest product is the 250mg Mint Dip Cookie. Korova's product packaging offers whimsical imagery and advises on safe consumption by using phrases such as, "You can always eat more, but you can't eat less."  Logos and images on the product's packaging allude to the psychoactive effects typically experienced with even just a small dose of Cannabis.  Think of the 'Eat Me' cookies from Alice In Wonderland.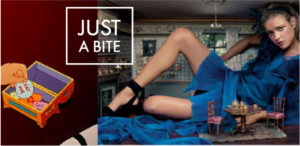 'But Isn't Cannabis a dangerous drug?'
Parallel to its former reputation as an illicit drug, Cannabis is a naturally occurring, flowering plant that has been used for medicinal purposes for thousands of years.  Humans are birthed with cannabinoid receptors that are part of the Endocannabinoid System.  Cannabis activates these naturally occurring cannabinoid receptors.  When smoked or ingested, the plant has documented physical and cerebral benefits that positively impact physiological processes, including appetite, pain-sensation, mood, and memory.
Research studies documented in the British Journal of Cancer conclude that the CBD and THC compounds derived from Cannabis are beneficial in reducing the size of tumors.  The US National Library of Medicine documents that Cannabis aids in curing breast cancer.  Researchers are starting to see positive results in the plant's ability to improve cognitive function and increase performance, giving rise to the future of Cannabis.
Welcome to The Future 
In 2017, neurobiologists and psychologists are able to identify the biological basis for the mental elevation experienced when cannabinoid receptors are mobilized.  As documented by authors of Stealing Fire: How Silicon Valley, the Navy SEALs, and Maverick Scientists Are Revolutionizing the Way We Live and Work, Steven Kotler and Jamie Wheal, peak experiences are measurable through the 4 Forces of Ecstasis: 
Psychology – Elevated stages of personal development are demystified.  We now have data models to navigate a framework for the journey to greater personal development.
Neurobiology – The mechanics of transcendence are measurable and showing great promise for the advancement of human intelligence.
Pharmacology – Create recipes for peak experiences using Cannabis dosing, leveraging effects of strains like Sativa, Indica and Hybrids.
Technology – Scales Cannabis and brings it to the masses.  We are entering a movement of health in which disease has the potential to be eradicated.
Executives in Silicon Valley such as Google founders Larry Page and Sergey Brin have credited the consumption of Cannabis with increasing their creative energy to drive innovation in their disciplines.  Former Google Strategist Alan Gertner puts the future of Cannabis this way:
"I believe Cannabis is the next Internet – an immense and untrammeled new market opportunity. At least 10% of North Americans consume Cannabis on a regular basis and consumer product brands have yet to enter this enticing, mainstream, and rapidly legalizing space."
Being first to market means understanding the industry's landscape.  According to Cannabis market research and analytics firm New Frontier Data, the Cannabis industry is estimated to exceed $24 billion by 2025.  It is no wonder why Silicon Valley executives are migrating from the technology industry to the Cannabis industry, in what some are coining a Green Rush.  The migration is motivated by individuals who are skilled users of the plant; experts who understand the mechanics of Cannabis and its future potential to positively impact human intelligence.  Former Google Advertising employee and current Lola Lola CEO Michael Garganese recounts his own migration into the golden sunrise of Cannabis:
"I had this voice inside me saying, 'Everything you've ever been told about this plant was just a complete lie."
Industry leaders, such as Andrea Brooks from Sava (the Etsy for weed,) passionately speak about [the] purpose driven work of changing the perception of marijuana in an emerging market, "The main goal of this industry is to positively impact the evolution of human intelligence for greater balance and well-being. Elevating the conscious experience through Cannabis will bring more peace into the lives of consumers. But, we have an uphill battle in shifting how society thinks about weed."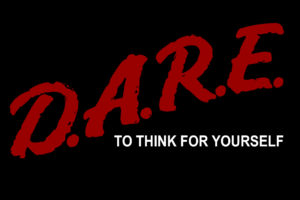 Branding's Role in the Cannabis Industry
This presents a unique opportunity for brands to change the narrative and stigma against marijuana through values-based branding.  Every aspect of the brand's logo, its packaging, it's online advertisements and its billboards communicates a message to society about what the brand, and even the industry, values.  Intricate packaging, with an attention to detail communicates that Cannabis brands value quality of product and experience.  Every experience with the brand is authentic and effectively communicates the ethical values and perspective of the Cannabis culture.
When it comes to packaging and marketing content, every inch is an opportunity to tell a story that shifts perspective.  As business insider puts it, brands like Lola Lola "hops on a trend in the marijuana retail industry in which growers meticulously brand their bud. " For retailers in the Cannabis industry, artful, authentic and thought provoking branding may be the most efficient route to changing the perception of a once demonized substance.  Especially as Cannabis becomes a part of consumers' daily consumption patterns and converges with other industries such as high-fashion and electronics, giving wider exposure to the Cannabis culture.
The Art of Values-Based Branding
In legal states such as California, Korova's billboard is positioned as a beacon of hope and light for the genesis of a budding industry.  Cannabis rivals its recreational counterparts like Wine, a once prohibited substance as well.  Korova's Mint Dip billboard provides a prescient example of an advertisement that empowers consumers to shift their perspective.   Its minimalist approach draws curiosity and sends consumers down a rabbit hole of their own discovery.  A bold conversation around an emerging lifestyle is ignited and radiates a positive perception of Cannabis and its potential.  The brand's experiential marketing approach simulates the effects that Cannabis is known to induce after consumption, giving new users just a taste of what they might experience on the other side.  Upon first glance, you simply won't believe what Korova's Mint Dip billboard dares to communicate.
References:
Berke, J. (10 Jul 2016). A former Keurig executive explained why he left to work at the 'Keurig of Cannabis'. Business Insider. Retrieved from http://www.businessinsider.com/keurig-exec-moves-to-cannabis-2016-7
Blaszczak-Boxe, A. (17 Oct 2014).Marijuana's History: How One Plant Spread Through the World. Live Science. Retrieved from https://www.livescience.com/48337-marijuana-history-how-cannabis-travelled-world.html
Blazquez, C. et al. (27 Jun 2006). A pilot clinical study of Δ9-tetrahydrocannabinol in patients with recurrent glioblastoma multiforme. British Journal of Cancer.
Borchardt, D. (16 May 2017). PayPal Executive Ditches Mainstream Life For The Cannabis Industry. Forbes. Retrieved from https://www.forbes.com/sites/debraborchardt/2017/05/16/paypal-executive-ditches-mainstream-life-for-the-cannabis-industry/#519f2f446861
Carroll, L. & Haughton, H. (2009). Alice's adventures in Wonderland ; and, Through the looking-glass. New York: Penguin Classics.
Kloc, K. (27 Feb 2016). Google Exec Believes Cannabis is the Next Internet. MassRoots. Retrieved from https://www.massroots.com/news/tokyo-smoke?is=1
Kotler, S. and Wheal, J. (21 Feb 2017). Stealing Fire: How Silicon Valley, the Navy SEALs, and Maverick Scientists Are Revolutionizing the Way We Live and Work. Dey Street Books.
Matyszczyk, C. (30 MAY 2013). Ex-Microsoft exec to create the Starbucks of marijuana? CNET. Retrieved from https://www.cnet.com/news/ex-microsoft-exec-to-create-the-starbucks-of-marijuana/
McAllister, SD et al. (Aug 2011). Pathways mediating the effects of cannabidiol on the reduction of breast cancer cell proliferation, invasion, and metastasis. US National Library of Medicine.
New Frontier Data Projects U.S. Legal Cannabis Market to Grow to $24.1 Billion by 2025. (9 Mar 2017). Retrieved from https://newfrontierdata.com/marijuana-insights/new-frontier-data-projects-u-s-legal-cannabis-market-grow-24-1-billion-2025/
Overland, M. (16 Feb 2014).The Green Rush Begins: Investors Get In On Pot's Ground Floor. NPR. Retrieved from http://www.npr.org/2014/02/16/277691480/the-green-rush-begins-investors-get-in-on-pots-ground-floor