Fergie coined the term "workin' on my fitness" and that's exactly what fitness advertising encourages you to do.  A huge question that comes into play though is their methodology. Which is better – advertising your gym or fitness program using already fit people or how about advertising that uses the everyday person to sell their product.
As temperatures continue to rise, swimsuits are being dug up from the back of the drawers.  Advertising for gyms and home workouts are capitalizing on consumers angst about being seen in a bikini. Even food companies are! Anyone else eat their Special K in their swimsuit?
If you've seen any fitness advertisements over the past year, you'll notice that they usually cast already fit people.  When I saw the Flirty Girl Fitness commercial on TV, I didn't know if they were trying to sell me a fitness program or dance classes to be an exotic dancer (no offense to anyone using the FlirtyGirl brand by the way).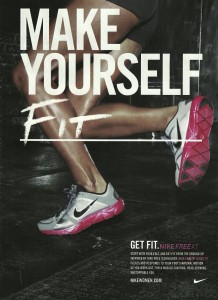 I think this sends an inappropriate message to viewers though. As a media consumer, I don't see the progress that they've made or how long and gruesome their weight loss process has been. Instead, I see already beautiful people who look like they hit the gym for fun – while I'm over here with sweat dripping down my face and my eyeliner going right along with it.
To counter this perception, Planet Fitness has run a different type of campaign. They actually parody the "hot" bods who workout at their gyms and show the regular John and Jane Doe joining the gym to avoid those crowds. They even make fun of the gyms that are a hangout for all the beautiful people – and for me this is much more effective.
As health and fitness become more of a priority as the temperatures rise, I think an exploration of what type of fitness advertising works is an interesting topic to discuss. Personally, I'm able to relate more to Planet Fitness' 'real' campaign, whereas the lean bodied men and women in gym commercials just do the opposite in motivating me.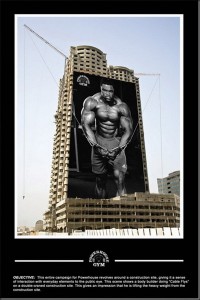 Advertising agencies are tirelessly trying to find ways to motivate and change consumer behavior. In my opinion, what works for consumers (at least it does for me) is to create a sense of reality in the ad. I want companies to show me how their products help everyday people in an everyday lifestyle. This way, their pitch can become my own reality.
What works for you?