Who would have imagined law enforcement agencies located around the world connecting through social media? Well, that's what happened this past Friday as 200 law enforcement agencies in 10 countries around the world began tweeting (Ivie, 2013) as part of an experiment in connecting through social media platforms. The start of Friday's event was a virtual ride-along to portray actual events police officers face every day on the job (Ivie, 2013). As part of the worldwide tweet-a-thon, the hash tag #poltwt began trending around the global on Thursday because of the various time zones partaking in the event (Ivie, 2013). Law enforcement agencies from as far away as New Zealand,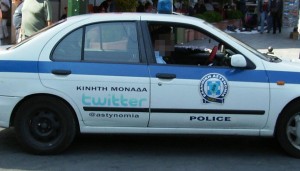 What is fascinating is law enforcement agencies around the world are turning to social media as a way to connect to the public they protect and serve (Webster & Stevens, 2013). Laurie Stevens, founder of LAwS Communications, says that agencies are moving rapidly toward social media like Twitter and Facebook to solve crimes and connect with the public they serve for newsworthy events (Webster & Stevens, 2013).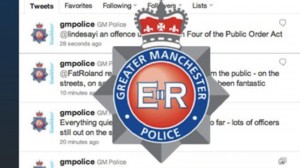 Stevens continues to express the need for law enforcement agencies to communicate with the public their use of social media tools as a way to have real-time conversations with various enforcement agencies (Stevens, 2013). Police can connect with the public on a different level and use social media to their advantage in collecting tips and solving crimes (Lamberty, 2013). Other advantages to connecting via Twitter include real-time updates, traffic advisories, weather updates, and community involvement.
Nine of the 200 agencies participating in the tweet-a-thon are located in the Bay Area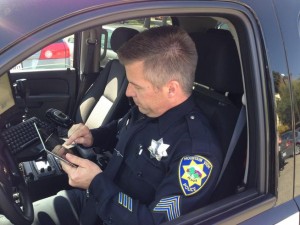 (Northern California). Fremont, San Mateo, Palo Alto, East Palo Alto, Sunnyvale, San Rafeal, Mountain View, Campbell, and Los Gatos are the named Bay Area agencies participating in the Twitter event (Ivie, 2013). It is no surprise that 8 out of the 9 agencies are located in the heart of the Silicon Valley. Palo Alto Police Chief Dennis Burns and the departments Public Information Officer worked together on the event and began sending tweets at 3 p.m. on Friday (Ivie, 2013). Additionally, Fremont police tweeted about a car accident, a drunken man in the park, and a burglary all by 10 a.m. on the first day of the event (Ivie, 2013).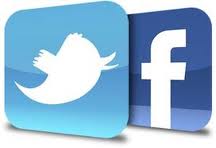 Most important to law enforcement agencies participating in the event was the message they are sending to the public: Law enforcement agencies are up on social media and we're sharing information instantly (Webster & Stevens, 2013).
On a personal note, on February 27th two Santa Cruz Police Officers were slain in the line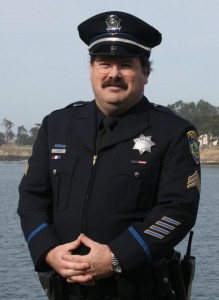 of duty. Santa Cruz has been my home since 1988. I was working in town when the shooting occurred. I came out of an appointment and was shocked to see the police presence from various agencies in town and on every exit on Highway 1 (the main highway from Santa Cruz to Monterey). At the time I did not know what happened, only that something significant did occur. I immediately turned to the local news, where I heard an officer-involved shooting had resulted in the death of two police officers. I immediately turned to facebook for more information as the night went on. Around midnight, I turned on the news and heard the names of the officers involved. To my sadness, Sergeant Loran "Butch" Baker was one of the officers involved in the shooting. Butch was a friend of mine and my husband. Facebook became my source of information from then on as I wanted the most up-to-date information on the shooting and the forthcoming memorial service. I found the police departments Twitter page as well to keep the information forthcoming. My heart breaks for what his family is going through and for the other officer slain next to Butch. Detective Elizabeth Butler was a young mother of two little boys who have their whole lives ahead of them. I know this is somewhat off topic, but I feel better sharing this experience with my classmates. Our police officers are everyday heroes. They put their lives on the line to protect us and our loved ones. The next time to see a law enforcement officer, I ask that you smile or wave to show your appreciation. It may be the last act of kindness they receive.
References
Ivie, E. (2013, March 23). Bay area police set tweets in motion. Santa Cruz Sentinel, p. C4.
Lamberty, R. (2013, Month 22). Local police participate in tweet-a-thon. Retrieved from http://www1.whdh.com/news/articles/local/boston/10010165391513/local-police-stations-participate-in-tweet-a-thon/
Webster , R., & Stevens, L. (2013, Month 5). Social media is critical to police it systems dealing with newsworthy issues. Retrieved from http://lawscommunications.com/