With video streaming at an all time high, brands are in search of innovative tactics to market new products, broaden their reach, and increase user traffic. In a cluttered digital landscape with constant messaging, brands need new ways to target audiences. According to a 2015 study by eMarketer.com, there will be an estimated 78 million Millen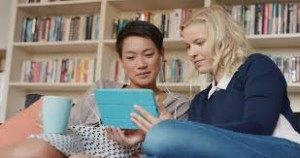 nial digital video viewers this year alone, representing more than 92% of all US Millennial internet users.
Brands, like L'Oreal and Coca-Cola, have seen tremendous success with sponsoring YouTube videos and partnering with influencers or celebrities, whose social followings and reach go beyond YouTube, however brands are always looking for "the next best thing." Although sharing branded content on YouTube isn't new, producing and launching original scripted series for brands uninvolved in film and TV is a new arena that is gaining a lot of attention. With the growing popularity of online streaming and binge-watching and releases of original series, like Orange is the New Black on Netflix, it is no surprise that companies are willing to take big risks to enter this new environment to drive revenue and brand awareness.
Most recently Refinery29, a global fashion & lifestyle website, joined forces with WIFEY.TV to launch "The Skinny," an original 6 episode scripted series on YouTube. Targeted to Millennial women, Refinery29 describes the new series as a "dark comedy series that follows feminist wannabe YouTube star Jessie (Jessie Kahnweiler) as she explores love, life, and friendship in L.A. — while struggling with bulimia."

The new series, which made its debut at this year's Sundance Film Festival, was heavily promoted both organically and across multiple female-driven websites with various digital executions from banner ads, homepage takeovers, rich media to pre-roll units. As an avid Refinery29 reader, I was served many ads across platforms, so it was definitely not hard to miss. Episode 1 of the series premiered January 27, and as of January 29 (8pm PST), has reached over 40,000 views.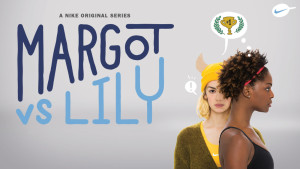 Nike, in the midst of their global female targeted, "Better For It" campaign and multiple marketing tools like digital apps (Nike+), e-newsletters, and running clubs, also joined this new marketing trend. Making its premiere February 1st, Nike's first original scripted series, "Margot vs. Lily," is based on a story of two sisters, Lily, the antisocial fitness Youtube star, and Margot, the laid back social personality, who push one another to reach their personal goals. The series is meant to inspire women to get active, and of course, promote Nike products.
Both Refinery29 and Nike's new series share similar storylines about real women with real problems striving to reach their goals. By sharing relatable content, I believe the brands are seeking to develop more personal relationships with current and prospective consumers that will ultimately spark conversation and build brand loyalty amongst Millennial women facing similar struggles.  
As a fan of both of these brands, I look forward to seeing how these campaigns will progress and how many new companies will join this marketing trend in the coming months.
---
References
(2015, September 2). What are millennials up to with digital video? eMarketer. Retrieved from http://www.emarketer.com/Article.aspx?R=1012939&ecid=MX1086
Jarboe, G. (2013, August 19). L'Oreal launches new makeup line designed by YouTube beauty guru Michelle Phan. Search Engine Watch. Retrieved from https://searchenginewatch.com/sew/study/2289834/loreal-launches-new-makeup-line-designed-by-youtube-beauty-guru-michelle-phan#
Taitor, D. (2013, September 3). YouTube artist Kurt Hugo Schneider's mesmerizing Coke video saw high engagement. AdWeek. Retrieved from http://www.adweek.com/videowatch/youtube-artist-kurt-hugo-schneiders-mesmerizing-coke-video-saw-high-engagement-152171
Zuckerman, E. (2016, January 28). The Skinny recaps: Episodes 1-6. Refinery29. Retrieved from http://www.refinery29.com/2016/01/101938/the-skinny-r29-original-recaps