Climate change is a topic in which we continue to hear a lot about in today's news, political and social discussions. Throughout history, the earth's climate has continued to change drastically and science has shown that humans have contributed significantly to global warming trends throughout the past 100 years (Nasa.gov). Gasses that are omitted by human activity are resulting in a heat-trapping nature of carbon dioxide and increased levels of greenhouse gases, which are causing warming climate patterns on planet earth (Nasa.gov). Further, arctic temperatures are warming, sea levels are rising, and wildlife is being affected as natural habitats are quickly changing (Nasa.gov). Throughout the past 100 years alone, sea levels around the world have seen a rise of 6.7 inches, however in the last decade, that rate has doubled (Nasa.gov). These statistics are just the start of a long list of statistical research that shows the harmful results global warming is having on planet earth.
Below are a few more climate change statistics from Nasa.gov: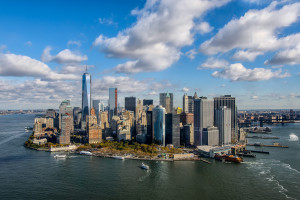 Sea Level Rise – Sea levels are rising around the world, causing potential threats for future flooding and washed away waterfronts in majorcities and populations around the world.
Global Temperature Rise – Temperatures around the world
are increasing significantly with planet Earth having seen an astonishing 10 of its warmest years all having existed within the last 12-year timeframe.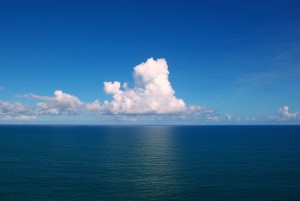 Warming Oceans – With temperatures rising, oceans are warming and taking on the heat exchanged from the atmosphere. 
Shrinking Ice Sheets – Miles of ice in Greenland and Antarctic are disappearing. 
Declining Arctic Sea Ice – Sea ice is vastly thinning and disappearing.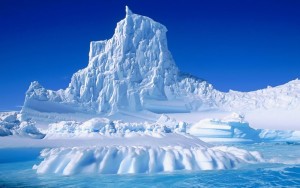 Glacial Retreat – Glaciers are also disappearing in many mountain ranges around the world.
Extreme Events – High temperature records are increasing, and low temperature records are decreasing. Further, severe rainfall and weather patterns are significantly increasing.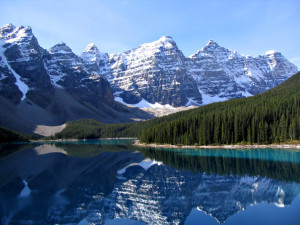 Ocean Acidification – Due to increased carbon dioxide emissions into the atmosphere, the ocean is seeing significantly increased amounts acidity.
Decreased Snow Cover – Snow cover is decreasing and melting faster in recent years.
With these statistics in mind, it is important to acknowledge and understand that climate change legitimately exists, proven by scientific research. This research confirms that human activity is significantly impacting global warming, and as a result, organizations are aiming to use marketing communications to help influence people's climate affecting behaviors (Aaron-Mele, 2012). In recent years, the public is increasingly seeing these marketing communications surrounding climate change and the significant impacts it is having on wildlife, human life and the earth as whole (Peattie, Peattie & Ponting, 2009). These marketing communications are potentially influencing peoples understanding and behaviors concerns surrounding the topic and are thus influencing public support for public policies (Maibach, Roser-Renouf, & Leiserowitz, 2008). However questions remain on whether or not these marketing communication tactics are seeing positive influences in human behavior in regards to climate change (Aaron-Mele, 2012). Further, do marketers have an obligation to respond in a time where communication to the public is needed in order to educate humans on the severity of global warming as a result of human activity (Aarons-Mele, 2012)? Knowing that global warming exists is separate from knowing what humans can do about it. As Aarons-Mele (2012) states, "74% of American agree global warming is affecting weather in the United States." Aaron-Mele (2012) goes on to say that there are two areas of significance in which marketers can educate the public on the following, first; "facing climate change demands big as well as small changes", and two; "preserving our way of life." However, most humans, specifically Americans feel as though it is not their responsibility, but rather the responsibility of big organizations to make changes in their behavior, feeling as though it is the big organizations that are causing these global warming issues to begin with (Markowitz, Hodge & Harp, 2014).
Taking these facts into account, it is evident that there is a major social issue here surrounding the behavior of humans and their contributions to global warming (Markowitz et al, 2014; Peattie et al, 2009). Marketing communications tactics are in place, but are they effectively communicating and educating humans on the severity of the climate change issue and that they too can and should make behavior changes to help reverse these climate problems (Markowitz et al, 2014; Maibach et al, 2008)? I personally believe that people want what is best for the earth, but do not want to compromise their personal ways of living. As a result, they leave the big climate fixes to big corporations and environmental teams. Surely we are seeing significant steps being taken by big organizations and governmental agencies but are the steps they are taking enough to fix these problems. Marketing communications can be essential in educating the public on how they too can contribute to lowering emissions into the earth's atmosphere and harming planet earth for future generations to come. With the knowledge and research we have, it would seem almost inevitable what needs to be done, but even still there is so much left to do. Can marketing communications surrounding climate change be the answer to educating humans around the world? Personally, I believe it is a major solution that could contribute significantly to a safer world, cleaner environment and healthier planet earth.
References
Aarons-Mele M. (2012). What Can Marketers Do About Climate Change? Harvard Business Review. Retrieved from: https://hbr.org/2012/12/what-can-marketers-do-about-cl.
Maibach, E. W., Roser-Renouf, C., & Leiserowitz, A. (2008) Communication and Marketing As Climate Change: Intervention Assets. A Public Health Perspective, 35, 488-500.
Markowitz, E. Hodge, C. & Harp, G. (2014). Connecting on Climate: A Guide to Effective Climate Change Communication. New York and Washington, D.C.
Nasa.gov (2016) Global Climate Change: Vital Signs of the Planet. Nasa.gov. Retrieved from http://climate.nasa.gov/evidence/.
Peattie, K. J., Peattie, S. & Ponting, C. A. (2009). Climate change: a social and commercial marketing communications challenge. Euromed Journal of Business, 4, 270-286.