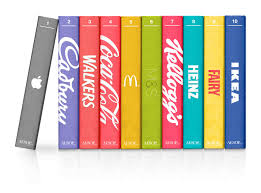 Earlier this week, I attended the U.S. Navy's 2015 Public Affairs Symposium in Leesburg, VA at the National Conference Center. I am a Navy Public Affairs Officer currently serving on USS America (LHA 6) homeported in San Diego, CA. This symposium provided an opportunity for Navy Public Affairs Professionals (military and civilian) from all over the globe to come together and discuss ways to better market and communicate the U.S. Navy mission. Unfortunately, many of us in the Navy get consumed by the "Navy bubble" and forget that there is another market in the "real world" to communicate to. Luckily, we had a handful of very inspirational and powerful speakers present refreshing concepts on how to potentially rejuvenate the Navy brand through effective storytelling.
One of our speakers was Ira Glass from NPR's "This American Life." He spoke to us about the power of audio storytelling and how stories need to be about people, not events. By telling stories that make listeners feel something, and that help them relate to a specific person, we can better connect and resonate a universal idea. Another noteworthy presenter was Professor Bruce Strong of the S.I. Newhouse School of Public Communications, Syracuse University. Bruce stressed that effective storytelling begins with a compelling plot that eventually leads to the transformation of a person (a.k.a. the protagonist). All transformation comprises of an emotional core, which, in turn, produces an unalterable emotional connection with the audience.
The last speaker I want to highlight is Kori Schulman, who is the Director of Online Engagement for the Office of Digital Strategy at the White House. During her presentation, she expounded on the meaning behind the White House's communication focus, Connect People with Purpose. By developing a strong and diverse digital communication plan, Kori and her team have been able to encourage the American public to participate in the President's request to take action on issues. The Digital Strategy Office has also designed social media platforms that help the public relate to significant moments in our nation's history and that inspire dialogue.
All in all, what I am growing to understand more and more is that communication is about PEOPLE and ENGAGING STORIES; STORIES ABOUT PEOPLE; PEOPLE TELLING STORIES. From National Public Radio to the White House, communication experts are focusing on individual stories, enriched with personality, to express ideas and incite movement (Gunelius, 2013). Stories need to be associated with the branding of a product because effective storytelling helps consumers relate to a brand on a very visceral level. For example, Nike does a tremendous job telling stories of how their brand is complimenting and transforming the lives of their consumers (Burleson, 2015). Apple is another brand that has inserted itself into our everyday lives because it seems as though our personal stories cannot be told without Apple products (Burleson, 2015). The relationship built through storytelling is unbreakable and what makes brands successful.
References
Burleson, J. (2015, January 9). 3 Perfect Examples of Brand Storytelling. Randall & Reilly. Retrieved August 8, 2015, from http://www.randallreilly.com/2015/01/marketing-2/3-perfect-examples-of-brand-storytelling/
Gunelius, S. (2013, May 2). 5 Secrets to Use Storytelling for Brand Marketing Success. Forbes. Retrieved August 8, 2015, from http://www.forbes.com/sites/work-in-progress/2013/02/05/5-secrets-to-using-storytelling-for-brand-marketing-success/