The Power of Emotion
About a month ago, The University of Phoenix released a powerful commercial promoting women in IT that encouraged women to "Rise" and consider enrolling in their bachelor's of information technology program (University of Phoenix, 2017).  The commercial is gaining traction with nearly 7 million views on YouTube to-date.  The sixty-second commercial prominently featured the iconic Rosie the Riveter poster with the slogan "We Can Do It" throughout the ad as a source of inspiration for the commercial's protagonist, a single mother who has been laid off due to factory automation (Oster, 2017).  A close friend of mine mentioned that she cries everytime she sees the commercial, because the messaging of the commercial strikes such an emotional chord.  Comments for the video on YouTube suggest the same.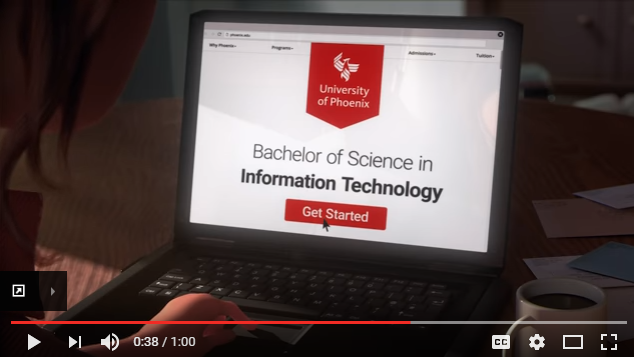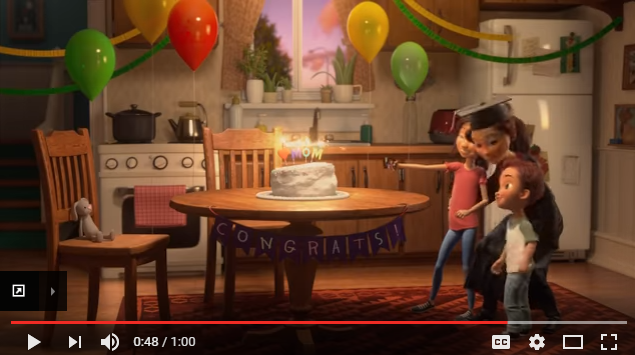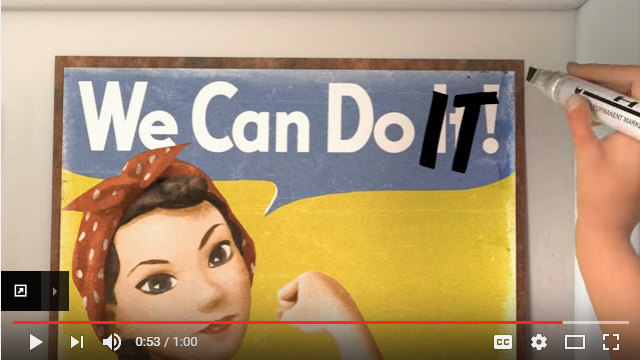 On the Other Hand…
However, there are times when the sentiment toward for-profit institutions of higher education is not as favorable.  In a blog post with the provocative title "Is Higher Education a Bubble/Fraud/Conspiracy/Ponzi Scheme, Part 2" written for the Chronicle of Higher Education, Carey (2011) among various points of discussion mentions that "a lot of institutions are out there making money selling degrees that purport to signal certain valuable qualities but really don't" (p. 1).  For-profit institutions have been under governmental scrutiny for concerns about completion rates, deceptive advertising and job placement (Carey, 2011; Oster, 2017).  The University of Phoenix is accredited by a reputable accreditor, The Higher Learning Commission which also accredits institutions such as the University of Michigan, Northwestern University, University of Illinois at Urbana-Champaign and University of Wisconsin-Madison.  The University of Phoenix was literally "put on notice", but was ultimately removed from notice after the Higher Learning Commission found the university resolved issues that threatened its accreditation (Higher Learning Commission, 2015).
Stories of Success
While there exists a certain level a skepticism toward for-profit institutions, not all outcomes are bad.  Not all institutions of higher education, whether they are non-profit or for-profit, are created equally.  There is a duality as it relates to successful outcomes for college graduates during and after the recruitment process.  Universities must be honest about the job placement and degree requirements during the recruitment and prospect phase.  Prospective students and their families must also do their due diligence when researching the institutions that meet their needs (financial, curriculum, work/life balance, etc.).
My brother received an MBA in healthcare management from the University of Phoenix five years ago.  He informed me that the degree has opened doors both professionally and financially.  He was already working in the healthcare profession and looked at programs at local brick-and-mortar institutions as well as their online outfits.  Overall, for him, the University of Phoenix was a better fit as a full-time working husband and father of two young children.  He also says that his pay jumped $25K-$30K as a result of his degree.
Integration
While a healthy dose of skepticism and scrutiny is absolutely warranted for all universities, it will be interesting to see if the University of Phoenix can sway positive public opinion in its favor.  They are already off to a start with the "We Can Do It" campaign.  After I watched the commercial directly on the University of Phoenix website, they connected across media by showing the ad later that evening while I was browsing another website. Also, from the university's main website, a link to the video is featured at the very top of the page. Social media sites which can be found on the university homepage all either connect back to the ad or show viewers how to contact or apply to the institution.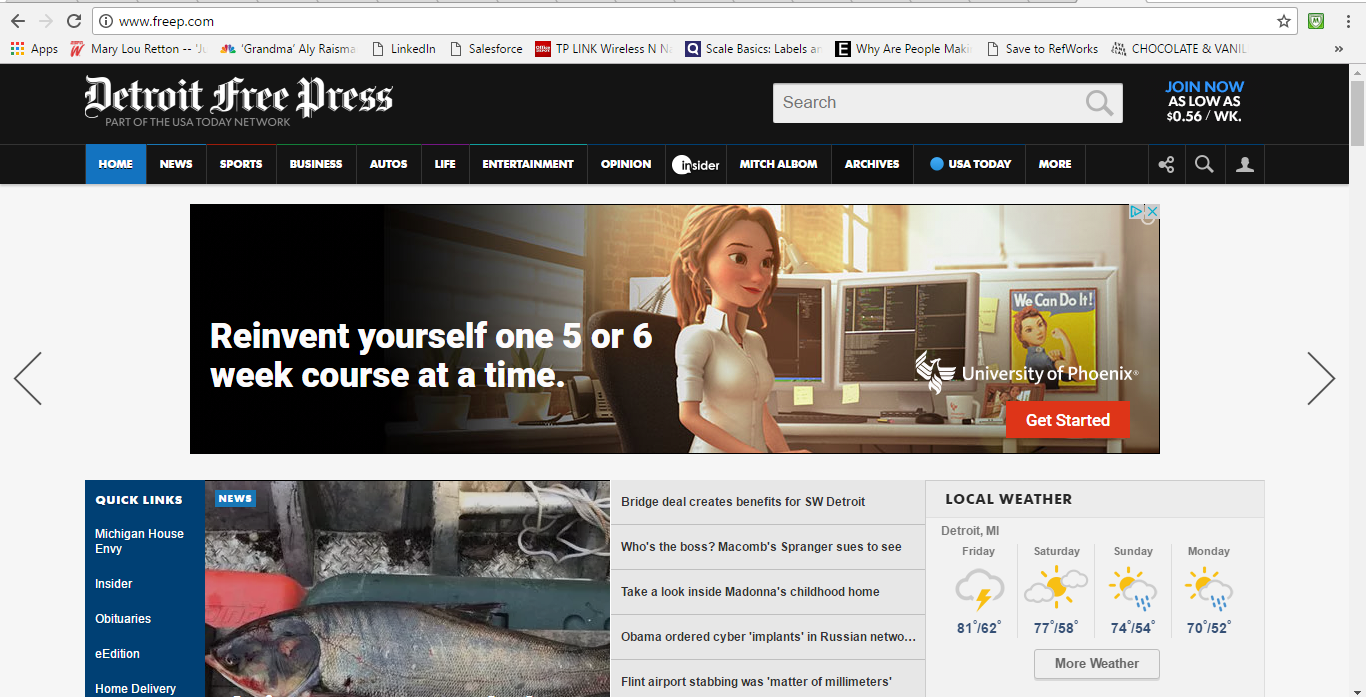 References
Carey, K. (2011, May 16). Is Higher Education a Bubble/Fraud/Conspiracy/Ponzi Scheme, Part 2. [Web log post]. The Chronicle of Higher Education. Retrieved from http://www.chronicle.com/blogs/brainstorm/is-higher-education-a-bubble-fraud-conspiracy-ponzi-scheme-part-ii/35342
Higher Learning Commission. (2015, June 25). Public disclosure notice on University of Phoenix. Retrived from https://www.hlcommission.org/download/_PublicDisclosureNotices
/University%20of%20Phoenix%20PDN%206-15.pdf
Oster, E. (2017, May 23). University of Phoenix taps WWII icon Rosie the Riveter to inspire working moms: 180LA pays homage in 'We Can Do IT'. AdWeek. Retrieved from http://www.adweek.com/brand-marketing/university-of-phoenix-taps-wwii-icon-rosie-the-riveter-to-inspire-working-moms/
University of Phoenix. (2017, May 22). We Can Do IT (:60) – University of Phoenix [Video file]. Retrieved from https://www.youtube.com/watch?v=2TTd2FmYr0g