As a marketer, I'm fascinated by the conversations taking place around big data, analytics, personalized experiences…and privacy. Since I first heard about the Disney Magic Band project, I've been anxiously watching from afar. This is an initiative that is so fabulous on one hand while so very controversial on the other. On the surface, the new program from Disney takes the best of big data to offer the ultimate in personalized consumer experiences. The privacy concerns surrounding the program, however, are already sparking quite the industry – and consumer – debate.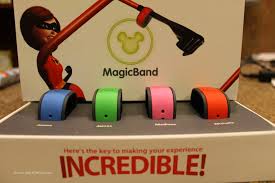 Disney Magic Bands aim to reinvent the guest experience at Disney parks. Imagine a world where you can reserve a time for your favorite rides in advance; no cash is required anywhere in the park; you and your family are greeted by name everywhere you go; and, Buzz Lightyear makes a special effort to seek out your son or daughter for a quick photo opp since "Mickey knows" that is your favorite character.  With the introduction of these personalized "bracelets" this experience can be yours…for a price 😉
Each Magic Band is assigned and personalized for every individual in your group – including children.  The bands contain RFID technology, so not only can you use the bracelet to enter your hotel room, gain entrance to the park, and purchase merchandise and food during your visit, every move you make is tracked by Disney via these wearable devices.  If it is your birthday, Mickey and friends will know and may break out in song as you enter Tomorrow Land.  Fall in love with the cozy sweatshirt embroidered with Winnie the Pooh? No problem, just swipe your band and the sweatshirt is yours! Even waiting for a FastPass is a thing of the past. With the Magic Band, you can reserve a FastPass time on your favorite rides up to sixty days in advance and gain entrance to the ride with the swipe of your wrist.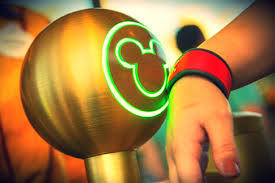 In examining this program from an integrated marketing perspective, Disney has thought of every detail…from the messaging, to the packaging, to the online experience, to how the program comes to life in the park. Here is a video that walks through one guest's reaction to the "Incredible" package:
http://www.youtube.com/watch?v=xTTftMHRjAQhttp://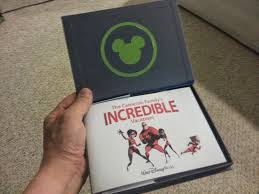 While this personalized experience sounds wonderful on so many levels, I can't help but wonder how consumers will respond long term.  As a marketer, the ability to track this level of "move by move" data is fascinating.  As a consumer, however, I must pause and ask how much is too much? Who will have access to this data? How long will they keep this data? What else besides the "obvious" is Disney tracking that I don't know about? How do they plan to use this data?
One article on the new Magic Band program, in particular, raises some interesting questions. John Foreman, Chief Data Officer for MailChimp blogged about his MagicBand experience and extends the conversation to what other companies are doing with sensor data, cell phone data and other types of tracking technology to not only influence the online experience, but the consumer experience in the "real world."
With the recent Google acquisition of NEST, for example, Foreman points out that Google not only knows when we're online, they can now tell when we're home. Hmm. As a NEST user, I'm not sure what I think about that…
Forman also describes an in store experience where the sales associate may offer to show you a pair of earrings to go with that necklace you purchased last week…how did they know?
While I am the first to admit to being a technology geek and am personally *very* excited about the new applications now possible by advancements in sensing technology, I can't help but wonder if we're starting to go a bit too far? In some cases, my view is yes. In other cases…sign me up! I personally think Disney's Magic Bands will be a hit since the whole Disney experience is meant to be over the top. I'm just not sure I want my "real" life to feel like a Disney experience every day.
I'm with Foreman on this one.  Data and personal privacy is the new frontier. While there are some novel and interesting applications on the horizon, as an industry, we have a lot of work to do to figure out where to draw the line.  And, as marketers, we need to drive the conversation.
I'd love to hear your thoughts!  Please post your comments here or shoot me an email at kelly.schwager@usc.edu. You can follow me on Twitter at @kellyschwager
Tweetable Takeaways:
"Data and personal privacy are the new frontier. As marketers, we need to drive the conversation" @kellyschwager

Resources:
Barnes, B. (2014, January 7). At Disney parks, a bracelet mean to build loyalty (and sales). New York Times. Retrieved on January 19, 2014 from http://www.nytimes.com/2013/01/07/business/media/at-disney-parks-a-bracelet-meant-to-build-loyalty-and-sales.html?_r=0
Beyond Main Street (2013, December 19). Disney's My Magic Bands – Experience + New Package with Flash Drive Unboxing [Video]. Retrieved on January 20, 2014 on http://www.youtube.com/watch?v=xTTftMHRjAQ
Disney (2014). My Disney experience. Disney.com. Retrieved on January 14, 2014 from https://disneyworld.disney.go.com/plan/my-disney-experience/bands-cards/
Foreman, J. (2014, January 18). You don't want your privacy: Disney and the meat space data race. GigaOm. Retrieved January 18, 2014 from http://gigaom.com/2014/01/18/you-dont-want-your-privacy-disney-and-the-meat-space-data-race/
Murphy, A. (2013, November 4). The good, the bad, and the ugly of Disney's Magic Bands. Theme Park Insider. Retrieved on January 14, 2014 from http://www.themeparkinsider.com/flume/201311/3756/
Smolan, R. (2014) The human face of big data. Website. Retrieved January 20, 2014 from http://humanfaceofbigdata.com/
Storm, D. (2013, January 9). Big brother Mickey Mouse to monitor behavior via Disney's MyMagic+ RFID wristbands. Computerworld. Retrieved January 19, 2014 from http://blogs.computerworld.com/privacy/21610/big-brother-mickey-mouse-monitor-behavior-disneys-mymagic-rfid-wristbands