With baseball season's opening day just one day away, and hope springing anew for baseball fans everywhere (even those of my beloved but eternally futile Pittsburgh Pirates), I thought it appropriate to take a look at one way Major League Baseball stokes fan passion through social media, to drive interest in the sport and ultimately, of course, sell tickets, merchandise and $26 hot dogs.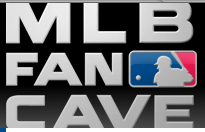 A key component of MLB's social media strategy is known as the MLB Fan Cave. Now in its third season,the Fan Cave is a fish bowl of a space in the heart of Greenwich Village in New York where nine hand-picked baseball superfans live, watch every single game all season long, host celebrities (both from the world of baseball and otherwise), and create a constant flow of social media content on every platform. The Cave is full of specially designed equipment and outfitted with TV monitors in every nook and cranny, to watch games and provide a location for content creation. I might describe it as a cross between ESPN's SportsCenter, MTV's The Real World and the recent "art installation" of Tilda Swinton sleeping in a glass box inside New York's Museum of Modern Art.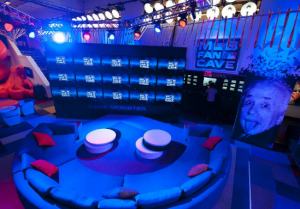 The Fan Cave website also provides a platform for MLB's traditional advertising, like the current "I Play" campaign.
As the season goes on, the Cave Dwellers will spark discussions on events around the league, but with a pop culture sensibility, and it seems the season can't get here soon enough, with one Cave Dweller opting to blog about his Top 9 Taco Bell Menu Items. Over the course of the season, one of the nine will be named the "winner" based on the volume of the social conversation they create, as well as their creativity in the content they develop.
For a business that's based entirely on fan/customer enthusiasm and absolute devotion, I think the MLB Fan Cave makes a lot of sense, particularly with the length (some would say monotony) of a 162-game baseball season.
What are your thoughts? For the baseball fans among us: do social media efforts like this help bolster your association with the game, or do you see it as extraneous and focus your attention simply on what happens between the foul poles? For those that aren't fans: does having a way to interact with or follow these MLB super fans on social media make the game more accessible and palatable to you?
Personally, as a fan who hasn't yet made the deep dive into all the statistics baseball fans seem to know all about these days (for that, ask my brother), I like how efforts like MLB Fan Cave celebrate being a baseball fan and what the game means as part of our country's popular culture, but I look forward to hearing others' perspectives.
References
Adweek. (2013, March 27). MLB 'Fan Cave' nerds out like never before with fancy new high-tech toys. Retrieved from http://www.adweek.com/adfreak/mlb-fan-cave-nerds-out-never-fancy-new-high-tech-toys-148182.
Haberman, S. (2013, April 5). MLB Fan Cave: The core of Major League Baseball's social strategy. Retrieved from http://mashable.com/2012/04/05/mlb-fan-cave-2012/.
Hicken, M. (2013, March 31) Beer and hot dogs: Which ballparks charge most. Retrieved from http://money.cnn.com/2013/03/31/pf/baseball-prices/.