The loyalty reward program is EVERYWHERE. From credit cards to restaurant chains, companies left and right have adopted the idea that providing customers with an incentive with every purchase is guaranteed to make a repeat customer. How true is that exactly? With the ability to make collecting points as easy as a scan of a telephone, customers can collect points for each purchase to use towards something else in the future.
One of the best examples of a loyalty rewards program is Starbucks, with transactions exceeding 26 million a year as of 2011 (www.starbucks.com). Another newer example could be El Pollo Loco's Rewards program and application, introduced earlier this year with a free meal once customers registered for the program. The difference between the two? Starbucks sells coffee and teas, a commodity that people purchase almost weekly…if not daily. Starbucks also has little competition since Coffee Bean (one of its competitors) released an app only a few weeks ago. El Pollo Loco sells chicken, salads, tacos, burritos, etc., which are all items readily available at other concepts like Taco Bell or eternal rival KFC (both owned by YUM Brands by the way).
However…are loyalty programs REALLY that effective? Companies spend time testing and implementing these programs not to mention the cost of programming involved just to bring back customers..and then the TRAINING involved (which from experience does not go smoothly by any means).
HERE is my reasoning behind why companies should not rely on these programs. In-N-Out has been around since 1948 with the only menu change (and quite frankly the only major change) being the addition of three combos to their menu for ease of ordering. Besides that, the brand has done little major promotion as most of the brand's value comes from word of mouth. Every store (Almost) provides the same quality experience and food that creates loyal customers…no loyalty program required.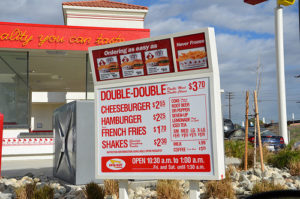 Basically, you can give customers as many points as you want, but if the service or quality is bad, they WON'T be coming back. In fact, reports suggest that loyalty programs do not attract many new customers since the individuals actually using these programs are existing customers frequenting the businesses prior to registering (Meyer-Waarden, et al. 2008).
Understanding what drives a customer to make a purchase is key when speaking of marketing. Loyalty programs are not much different in that sense. The greatest technological benefit of such applications and programs is the ability to measure customer purchase habits. This data contributes greatly to the way companies sell products. The problem is getting customers to actually utilize the programs, which is difficult when only about 50% of registered loyalty program members are actively utilizing the perks associated with programs (A. Rodriguez, 2015).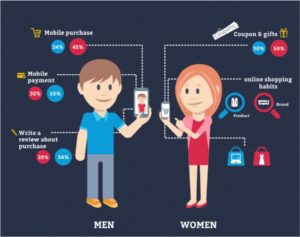 Given these facts, the idea of the perfect loyalty program is not impossible, but definitely difficult. A mix of promotion, quality, and brand equity coupled with loyalty programs is almost a given. For a brand to assume programs are the magic fix is unrealistic. Therefore, while an appropriate addition to a brand, it should not be the only tool utilized to bring customers back. Traditional "good service and quality" are still the most important factors in any business.
References:
Meyer-Waarden, L., & Benavent, C. (2008, September 22). Business Insight (A Special Report); Marketing: Rewards That Reward; Most customer-loyalty programs don't boost market share; Here's how to improve the odds. Wall Street Journal, p. R.5.
Thelen, Mason. (2010). Loyalty programs: A thing of the past? Traditionally, top-tier buyers reap the rewards, a strategy that just won't fly in the digital age.(OPINION). Brandweek, 51(40), 13.
Ashley Rodriguez. (2015). HOW TO CREATE A REWARDS PROGRAM THAT REALLY WORKS; Americans are only active in half of the loyalty programs they join. Advertising Age, 86(13), 0042.
Starbucks Mobile Transactions Exceed 26 Million Within First Year (https://news.starbucks.com/news/starbucks-mobile-transactions-exceed-26-million-within-first-year)