If stalking brings to mind bad tabloid stories of stargazing cuckoos, take another look at how you can stalk your way to making more money for your product or company and win over consumers with social listening. With the world moving at the speed of light because of the Internet and the increased use of social media, a marketer no longer has the luxury of waiting for responses from traditional marketing mediums. Even new social marketing tactics like Facebook, Twitter or Vine aren't bringing enough real-time results, so why not turn an ear and do more listening to uncover opportunities to win customers over.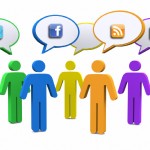 Social listening is the art of studying and examining social media posts to obtain real-time customer feedback, which can be turned into marketing and customer service opportunities. Recently, Omni Hotels shared their story of how their quick response to a tweet from an unhappy customer turned into a viral opportunity to promote their brand (Humphrey, 2013).
Omni Hotels also shares in this recent article their strategy and principles for effective social listening (Humphrey, 2013). Here's a short summary of these principles:
The opinions of one represents the opinions of many others
Social listening offers free real-time focus groups
Understand what drives social media audiences (Omni Hotels learned that value trumps price!)
Social listening is a shared responsibility, it's not just a marketing or communications thing
With any marketing medium, be sure to examine how this tactic can help or hurt your current marketing strategy. Although social listening offers a different way of using social media to boost a company's marketing efforts, recent surveys from NetBase and J.D. Powers and Associates also show that 43% of consumers feel that social listening is an intrusion of their privacy (Wilson, 2013). But with any new marketing opportunity, companies should be thoughtful in approach and determine how social listening influences relationships with consumers (Wilson, 2013). It is wise for companies to listen, engage, and use common sense when opportunities are identified through social listening.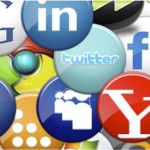 Social listening offers marketers the insights to jump on real-time opportunities to win customers over but judicious integration with current marketing and customer service strategies is essential to the success of this emerging marketing tactic. If done well, social listening combined with other tactics can yield positive customer perceptions and can lead to word-of-mouth and viral marketing (Humphrey, 2013, Fowler, 2012).
References
Fowler, G. A. (2012, June 18). Are you talking to me? Wall Street Journal. Retrieved from http://online.wsj.com/article/SB100014240527487041164045762630839709
61862.html
Humphrey, L. (2013, January 24). Omni Hotels: The power of social listening. Huffungton Post. Retrieve from http://www.huffingtonpost.com/lin-humphrey/social-listening-hotels_b_2530202.html
Wilson, M. (2013, February 19). The pitfalls of listening to followers on social media. Ragan Communications. Retrieved from http://www.ragan.com/PublicRelations/Articles/The_pitfalls_of_listening_
to_followers_on_social_m_46251.aspx#
-By Kristy Junio (Section C)