The 2013 awards show season has been perhaps the most hotly discussed and debated one ever. The biggest buzz: why was Ben Affleck, director of best picture nominee "Argo," passed over for an Oscar nomination for best director when he has won almost every other award and accolade thus presented?
Granted, there are always surprises and snubs when the nominations are announced. This is especially true in the best director category, now that the Academy has increased the potential number of best picture nominations to ten. Traditionally, when the best director and best picture nominations both numbered five, it was natural that the two categories should mirror each other. But now that there are potentially ten pictures and only five directors, someone is going to get snubbed. This year was no exception, with the omission of 2011 winner Tom Hooper ("The King's Speech") for his direction of "Les Miserables," and 2010 winner Kathryn Bigelow ("The Hurt Locker"), director of "Zero Dark Thirty."
At first glance, Ben Affleck's being passed over for a best director nomination might seem only mildly shocking. After all, it was only Affleck's third time behind the camera and other directors with bigger names (like Hooper and Bigelow), were also overlooked (Susman, 2013). But hindsight, as they say, is 20/20, and after Ben Affleck began to take every best director award on the planet (Golden Globe, Critic's Choice, Directors Guild of America, etc.), the oversight started to grow in magnitude. So what happened with Oscar? Both of his previous turns as director resulted in Oscar nominations for his actors (Amy Ryan for supporting actress in "Gone Baby Gone" in 2007 and Jeremy Renner for supporting actor in 2010's "The Town"), and "Argo" has received seven nominations (Gaudiosi, 2013). On top of that, this is not the first time Ben has directed, starred, and written or adapted the screenplay. But Affleck is likely to get the last laugh if he gets to take home the Oscar for best picture, a "consolation prize" not available to Hooper or Bigelow. Nor is it his first Oscar. Remember a little film in 1997 called "Good Will Hunting"? One of the two excited-beyond-belief twenty-something recipients for the best original screenplay WAS Ben Affleck. So, again, what is the Academy's problem? Maybe it would help to look at the process leading up to Oscar night.
Campaigning for Nominations
The road to Oscar actually starts in November when election campaigns commence (Academy of Motion Pictures…, n.d.). Because the Academy monitors campaigning to eliminate gimmicks and gifts, aspiring nominees must make it their goal to ensure that the 6,000 voting members see their films. This consists primarily of holding private screenings for Academy members, free admission to commercial runs and mailing out DVDs  "For Academy members' consideration." In case you wonder whether sending out DVDs qualifies as a "gift," the Academy's regulations do allow the sending of items that assist members in evaluating a film's artistic and technical merits.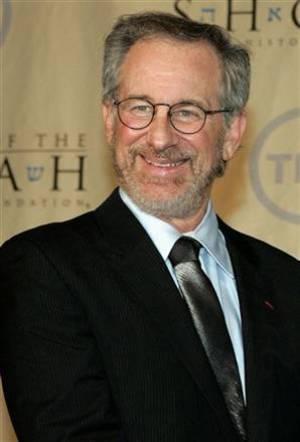 However, there are ways to get around the Academy's restrictions on campaigning. As a result, voters have received an embarrassment of riches from Disney, the studio behind "Lincoln." In fact, one group of voters received four coffee table books, a framed DVD and a hand-signed letter from director Steven Spielberg (Naka Shima, 2013). Oh, but there is no campaigning for Oscars allowed!
Another factor may be a flaw in the nomination process. Two years ago, the Academy moved up its nominations voting in order to give its members "time between the nominations and final voting…to be able to see every movie and make a real judgment call" (Hammond, 2013). Wait a minute! Does that mean that Academy members are voting for nominations that they have not yet seen? Would it not stand to reason that members are only going to vote for the films they have already seen before the nomination process? And what is to stop someone for voting for something they have not yet seen? This could have a serious impact on the veracity of the nominations, reinforcing the opinion of many that the Academy Awards are nothing but a popularity contest.
Of course, there are some that are wondering if there is any chance that Ben Affleck could win best director from write-in votes. Unfortunately, the answer to that is a resounding "no." The Academy dashed any hope of that in 1936 by banning write-in votes (Grossberg, 2013).
And the Oscar for Best Director Goes to…
So with Ben Affleck out of the running, the best director race gets really interesting. As far as the general public and popular press are concerned, Steven Spielberg is likely to win for "Lincoln," with Ang Lee coming
in a close second for "Life of Pi" (Buchanan, 2013). Michael Haneke, unfortunately, is caught in the same triangle in which Ang Lee found himself in 2001 with "Crouching Tiger, Hidden Dragon." "Amour" is a shoe-in to win for best foreign language film, which essentially puts it out of the running for anything else.
References
The Academy of Motion Picture Arts and Sciences (n.d.). Voting for the Academy Awards. Retrieved from http://www.oscars.org/awards/academyawards/about/voting.html
Buchanan, K. (2013, February 19). Best director: without Ben Affleck, who has the edge? Vulture [Web log]. Retrieved from http://www.vulture.com/2013/02/best-director-who-has-the-edge-without-affleck.html
Gaudiosi, J. (2013, February 23). Why Ben Affleck's Argo should with the best picture Oscar. Forbes.com. Retrieved from http://www.forbes.com/sites/johngaudiosi/2013/02/23/why-ben-afflecks-argo-should-win-the-best-picture-oscar/
Grossberg, J. (2013, January 17). Sorry, Ben Affleck: best director Oscar can't be won by write-in votes (at least not yet). Eonline.com. Retrieved from http://www.eonline.com/news/379531/sorry-ben-affleck-best-director-oscar-can-t-be-won-by-write-in-votes-at-least-not-yet
Hammond, P. (2013, January 10). Oscars: Academy president defends controversial online voting, says more members voted than ever before. Deadline Hollywood. Retrieved from http://www.deadline.com/2013/01/academy-president-defends-oscars-controversial-online-voting-says-more-members-voted-for-nominees-than-ever-before/
Naka Shima, R. (2013, February 23). Oscar campaign: behind the scenes of what raises the big movies' chances. Huffington Post. Retrieved from http://www.huffingtonpost.com/2013/02/23/oscar-campaign-behind-the-scenes-movies_n_2750065.html
Susman, G. (2013, January 10). Oscar nominations 2013: the snubs and surprises. Moviefone.com. Retrieved from http://news.moviefone.com/2013/01/10/oscar-nominations-2013-snubs-and-surprises_n_2446517.html