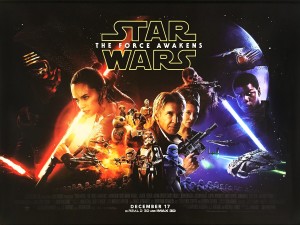 This past December, Star Wars: The Force Awakens, hit theatres around the world, and for the first time ever, was released by the Walt Disney Studios Motion Pictures. Many say the much anticipated film marketed itself, perhaps a brilliant business deal made by the big media conglomerate, Disney, when they acquired Lucasfilm in 2012 for $4 billion and moreover, the rights to the Star Wars franchise. The Force Awakens went on to rake in $2 billion dollars at the box office, breaking many box office records and becoming the third highest-grossing film of all time. The Star Wars franchise has a long history of success and that's due to its huge fanbase. Though Disney did in fact advertise for the film, however the buzz surrounding the film was big enough for Disney to take it easy. The premiere alone was bigger than the Oscars, with Disney actually closing off several blocks of Hollywood blvd and incorporating a huge and over-the-top red carpet extravaganza unlike any other.
H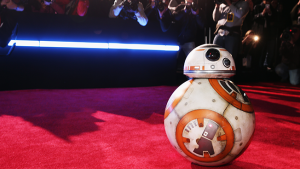 owever the question really is, did Star Wars: The Force Awakens really market itself, and did Disney even need to go to great lengths for its advertisement. Further, in today's market, is it about the film or is it about the status. Surely Disney went above and beyond to market as much as they could for the film, but the unique aspect of this campaign is that Disney did not have to find and target their consumers, as Star Wars consumers were already standing tall and proud looking for any sign of Disney to even utter the words Star Wars anywhere. With that said, while a usual marketing campaign for a motion picture may most about $50 million, Disney actually only spent about $17 million on the huge blockbuster hit's marketing campaign. An astonishing low number, but just shows how low key yet to the point Disney could go with the marketing campaign for the much anticipated film. Even up to the release of the film, movie trailers on television were at a minimum and buzz was very much self-generating.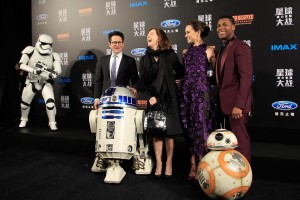 The truth is, Star Wars is already everywhere, there is merchandise in every category and the franchise is world-famous and Disney knows that. They knew that they could simply buy the rights to the franchise and utilize it as their next big project to compete with huge money-making franchises like Jurassic Park and Harry Potter, and that they did. Within weeks after the film brought in its record breaking numbers, Disney had already announced their plans to release the next Star Wars film set for December of 2016. They are making huge theme park expansions to incorporate Star Wars lands and themed attractions, all of which will compete with the ever-successful Harry Potter franchise, now recently expanded to the Universal Studios Hollywood, themepark experience.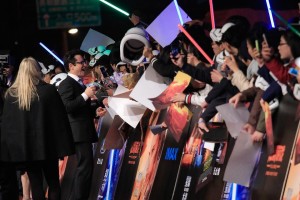 With all of this taken into account, it is quite interesting to see the significance behind a project that might do well, and a franchise that a studio knows will do well. Disney knew what they were in for, they knew they had acquired a famous piece of art and it was their responsibility to take it and handle it with the famous pixie dust sprinkle, Disney is known for, and that's exactly what they did. They created characters, infiltrated stories, and made the world fall in love with Star Wars in complete new ways as if we had gone back in time to the original release. A franchise was reborn and there was no one better to handle the job than Disney.
References
Fortune (2016). Retrieved from: http://fortune.com/2015/12/08/star-wars-marketing/
Entrepreneur (2016). Retrieved from: http://www.entrepreneur.com/article/254039
AdWeek (2016). Retrieved from: http://www.adweek.com/news/advertising-branding/disneys-massive-marketing-push-star-wars-was-relentless-also-masterful-168724
Knowledge (2016). Retrieved from: http://knowledge.wharton.upenn.edu/article/star-wars-how-disney-awakened-its-marketing-force/
Forbes (2016). Retrieved from: http://www.forbes.com/sites/alishagrauso/2015/12/28/in-hindsight-how-star-wars-the-force-awakens-ran-a-great-marketing-campaign/#1d0aa9435852