Last year when I first came to the United States, I was really looking forward to the "Black Friday" big sale, though it is almost unimaginable for me to stay up the night and stand in line, just to buy something. The "Black Friday", "Cyber Monday" and the "Boxing Day" in my sense are new shining terms meaning "big sales". In 2011, 225 million American shoppers spent $ 52.4 billion on Black Friday even with the struggling economy. However, regardless of the fierce competition between retailers and the huge sale volume during Black Friday, it is not the best margin day for retailers considering the heavy discount. Instead, retailers perceive it as a chance to connect to and gain customers in which sense the Black Friday is like a must-watch carnival that no one wants to miss.
As a matter of a fact, retailers have long geared up for the Black Friday and the following big holiday season. Target, the giant chain retailer, is planning on some bold moves for this shopping season. Following Bestbuy, for the first time, Target announced its online price match programs with its rivals including Walmart.com, Amazon.com, Bestbuy.com, Toysrus.com and babiesrus.com in early Oct., which will cover the period from Nov.1 to Dec.16. Basically, this program will enable customers to compare the prices of an identical product in Target stores with Target.com and its online retailer competitors. And Target will match the price if customers found Target did not offer the lowest price.
Of course, this is not the only bait Target has. In addition to Target+ Neiman Marcus collection, customers will find the exclusive holiday gifting collection which contains 850 gift options ranging from sweaters and scarves to I-phone cases. Very interestingly, for music lovers, Target is also ready to present its exclusive album as a result of its cooperation with One Direction and Tony Bennett.
More importantly, Target is dedicated to creating a more convenient, seamless and customized digital shopping experience for Holiday shoppers. Simply using their cellphone to send a message or scan a QR code to Target, customers can shop from the television spots, bus shelter ads and catalog pages. Moreover, in an effort to better promote its mobile app, Target is offering free WiFi in all Target stores to facilitate customers' use of redeeming Target mobile coupons and scanning QR code. In fact, Target is also piloting a new technology in some of its stores which is able to help guide customers to certain products by locating their cellphones.
Target's strategy of laying particular emphasis on online and mobile shopping is well-based as retailers have witnessed a strong increase in digital shopping in recent years. There are some interesting points that worth noticing. According to a report from IBM in 2011, 2011 was the first year that strong holiday spending started as early as from Thanksgiving with a 39.3% increase in online spending that day followed by a continuous 24.3% increase in online sales on Black Friday. Mobiles are playing a bigger part in this bargain battle as people turn to mobiles more to investigate the best deals and the most direct result is that mobile traffic increased to 14.3% on Black Friday 2011 (compared to 5.6% in 2010). Not surprisingly, researches also showed that Iphone and Ipad are the top two options for mobile shoppers and Ipad drives more purchase more frequently probably due to its bigger screen which leads to a better shopping experience. Besides, social networks 'influence cannot be overlooked. It turned out that 53% of sales were results of social media referral, among which Facebook brought in 75% of all social media traffic.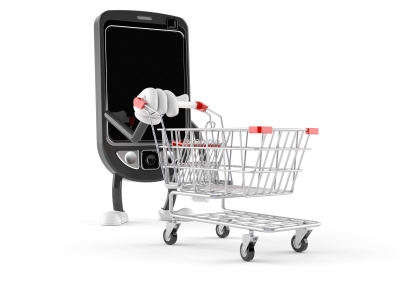 Both retailers and shoppers have sufficient reasons to look forward to this year's Black Friday and the whole shopping season followed. Retailers are trying to do their best to bring old customers closer and attract more new customers by taking in consideration the new trend. Target, as a good example, apparently has recognized and began to make use of the trend by starting earlier, leaning toward digital shopping. For me, as an ordinary shopper, Target totally got me because it's so much better to just click on my mouse or cellphone to finish a purchase than standing outside in a dark cold winter night.