Two months ago, Amazon's 7-inch tablet Kindle Fire HD debuted with a captivating price $199. Before that, I always regarded tablet as an unnecessary device and claimed that I would never waste my money on it.  But the low-priced Kindle Fire ignited my passion and I told my friend I'd like to own one.
She shook her head,   "Why not buy a Google Nexus 7? The features are way better with the same price."
I hesitated, and began to do research on 7" tablets. Amazon's kindle Fire HD and Google Nexus 7 were the most popular small-size tablets in the market. The more I knew about them, the harder I felt to make a decision.
At the beginning, I searched for comparisons between these two tablets and found tons of feature tables. Then I noticed news about small–size iPad, which was expected to be unveiled this fall and the anticipated price was $200-$250.
This made my decision even harder.
Should I wait for the small-size iPad?
I immediately dived into all kinds of forums for electronic products and read rumors about the iPad Mini. I ended up finding criticism directed at the small size and limited features of all the 7" tablets, including the upcoming iPad Mini.
"Why not buy an iPad instead of wasting money on a device which is too small for you to do anything?"
Again, my friend gave me her advice.
A week ago, I opened Apple's website and surprised myself by checking out with a "full-size" iPad 2.
We should always be ready for the unexpectedness in our life.
I bought a tablet I once mocked.
Apple released a small-size tablet Steve Jobs once mocked.
"We've got a little more to show you".
This was a typical Apple tease and after the invites were sent to media, everyone got what it meant.
At yesterday's event, CEO Tim Cook kicked off by presenting Apple's prolific year. Stunning numbers was revealed such as 100 million (Apple had sold 100 million iPad since the first generation was released).  After surprising us by launching the fourth generation of iPad, he finally unveiled the "little more", the long rumored iPad Mini.
The 7"9 tablet finally debuted as expected and the name could not be more prosaic.
But there were still something unexpected.
The price of iPad Mini is from $329, rather than the anticipated $200-250, much higher than the competitors.
Besides, iPad Mini packs a 1,024*768 screen, rather than the anticipated retina display.
The price/performance ratio of iPad Mini was thus called into question.
Apparently, Apple is unwilling to cede the low-end market to its competitors. So it launched another high-end product to take on Google Nexus 7 and Amazon's Kindle Fire HD.
Does that make sense?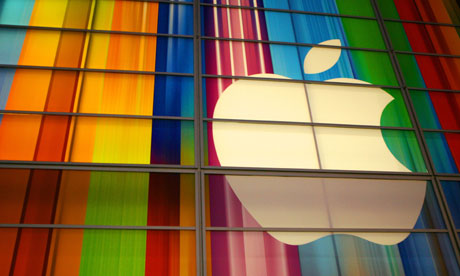 Can iPad Mini with a steeper-than-anticipated price and plain screen steal the market from its competitors?
Apple is confident as always.
"It is every inch an iPad."
"The full iPad experience. There's less of it, but no less to it."
The iPad Mini commercial epitomizes "Apple style". With a simple idea and strong delivering, the commercial aspires to spread the word:
"It's not a shrinking, but a concentration. "
They confidently claimed that iPad Mini was worth the price and consumers would soon find its superiority over the rivals.
I woke up early this morning and logged into my Facebook with my iPhone. The Facebook group "I hate Apple" had not reacted to the new product yet but tons of complaints could be found in other places.
I then logged into weibo, the Chinese version of twitter and found my friends were talking about the newborn iPad Mini.
"I want a iPad Mini."
The girl was always an "early adopter" of Apple products.
The comment from Another girl really resonated with me.
"The price is $329 and the new generation of iPad only costs 499! Why not buy an iPad 4? Finally I have a decision."
The girl had actually been waiting for iPad Mini for a long time.
Wait a minute; will the "high-priced" iPad Mini boost the sales of its big brother?