Midnight approaches—it's almost Black Friday 2013! Are you ready for a turkey meal with your family? Do you have plans to go somewhere for a refreshment? Or perhaps, you are getting more and more excited just like I am. See, it is the biggest deal season in the year. Nobody wants to miss it! —-We know it, so do merchants.
According to Ewoldt (2013), as much as 40 percent of retailers' annual sales were rung up during the holiday season and retailers had been taught about the fact long before. In this year, with television ads and doorbuster-worthy deals kicking in as early as Nov. 1, the holiday push has already been underway. Retailers were fully prepared with bag of tricks to woo Black Friday shoppers, through which, they were hoping that this year's Black Friday weekend would bring bigger sales than last year (about $580 billion), when retail sales actually fell 1.8 percent.
Strategy 1: The Price War
From home department to fashion, beauty and food, we can find special savings and coupons almost everywhere. Take Walmart as an example, its best deals include an Emerson 50-inch HDTV for $288 and Monster Beats by Dr. Dre Solo headphones for $115 (Dealnews. com). However, the question is—- will the special price strategy work to drive traffics to Walmart's stores?
The answer will probably be no. As Ben Nettleton, the web editor of Global Healing Center, Walmart's strategy may work for its stable of cost conscious shoppers, but it will not be enough to bring in the haters. For example, part of the reason that many people hate going to Walmart is dealing with the crowd. (See the video below and you will know how crazy it was in the last year).

Other reasons that may keep consumers away from Walmart include the convenience of online shopping experience and similar deals available from other retailers. Consumers are always expecting bigger discounts. For them, many deals of Black Friday are simply not big and attractive enough.
Strategy2 The Earlier the Better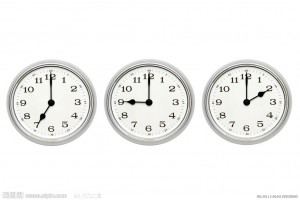 The early opening strategy largely aims to take business away from competitors, and prevents rivals from doing the same. In this year, many retailers decide to start sales earlier than past few years. They are—-
* Target (sale starts at 8 PM Thursday, 11/28)
* Kohl's (sale starts 8 PM Thursday, 11/28 and earn $15 Kohl's cash for every $50 spent November 26 – December 1)
* Costco (some sales starting Sunday 11/24, some sales valid Friday 11/29 through Sunday 12/1 and some sales only valid online 11/29 – 12/1)
* BJ's (sales starting as early as November 24)
Also, Stores will open early on the Thanksgiving Morning
* Kmart: Opens 6 am on Thanksgiving morning through 11 pm on Black Friday
* Sears: Opens 8 am on Thanksgiving morning through 1 pm Friday they will offer their doorbuster sales
According to Mark Bergen, the associate dean of marketing at the University of Minnesota's Carlson School, the earlier opening strategy does work. "If I get you into my store first or second, I may get 20 or 30 percent of a consumer's dollars instead of 10 percent," said Mark Bergen.
However, when this strategy is widely adopted, will it still be effective? How do you feel about it? Is really the earlier the better?
Strategy3 Social Media Battlefield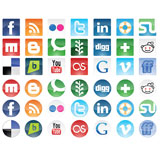 For business giants, social media has already been part of their media strategies to reach people and maximize campaign effects. On Facebook, we can see a lot of promotions from them in recent days. However, for small business, social media is also their best choice for celebrating the Black Friday, because the budget of social media is low yet the ROI is high.
In November. 10, Tech Cocktail published a short article, talking about social media strategies for especially small business to win the Thanksgiving season. It said that small business should 'launch targeted social media campaigns designed to alert consumers to Black Friday deals while promoting their brand as a small business worth talking—or tweeting—about'.
As part of media integration, social media is playing an increasingly significant role in marketing strategy. In the meantime, the competition on this battlefield is getting fierce and cut-throat. Comparing to selling giants, does social media benefit small business more?
While we are all expecting for the coming Black Friday, it is good time to share  Black Friday information and plans with friends. Or tell me anything you are interested in with these campaigns.
Reference
Ewoldt, J. (2013) Retailers Will Try Bag of Tricks to Woo Black Friday Shoppers, Nov 16.
http://www.startribune.com/business/232148351.html
Prosser, F. (2013) Black Friday New Ads: Target, Walmart, Kmart, Sears, Kohl's& Many More! Nov 15.
http://www.wral.com/black-friday-new-ads-target-walmart-kmart-sears-kohl-s-many-more-/13115208/
Smith, J. (2013) Are Walmart Black Friday Deals Big Enough to Get Haters in the Door? Nov, 15.
http://www.gottabemobile.com/2013/11/15/walmart-black-friday-deals-big-enough-get-haters-door/
Tech Cocktail (2013) Banking on Black Friday: Savvy Social Media Strategies for Your Business, Nov 10.
http://tech.co/banking-black-friday-savvy-social-media-strategies-business-2013-11