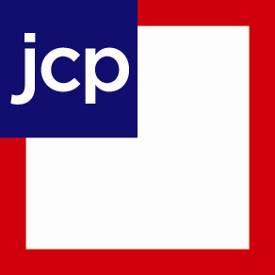 Faced with dramatically plunging sales and a bleak future, this week the retailer J.C. Penney ("JCP") fired CEO Ron Johnson just 17 months after he started with the company.  Notably, Johnson was the Apple executive who masterminded the retail experience for Apple Inc.  Shortly after Johnson was fired, JCP indicated that it was replacing him with the company's former CEO, Myron "Mike" Ullman.
Johnson had a dramatic, yet flawed, vision for JCP.  For a chuckle, you might want to check out Business Insider's excellent portrait of Johnson's failed plan: http://www.businessinsider.com/ron-johnsons-failed-plan-to-turn-around-jcpenney-2013-4
As can be seen from the Business Insider article linked above, Johnson's plan for JCP was like taking the Apple retail experience and just super-imposing it onto JCP with the apparent thinking being that what works for Apple will work for JCP.
As part of his plan, Johnson eliminated JCP's high/low pricing policy of marking up prices and then offering sales and discounts.  Instead, he wanted to offer "fair and square" reasonable prices all the time.  Also, Johnson rejected the traditional retailing strategy of conducting pricing tests in a limited number of stores before widely rolling out the pricing changes, which was a big mistake.
Johnson's pricing policy changes did not go over well with JCP's bargain-minded customer base that was used to the company's previous promotional pricing policies.
Sales plummeted and JCP eventually was forced to return to its former promotion-centered pricing policies.  But, by the time the company returned to its former pricing policies, it was too late; the customer based had been thoroughly alienated.
There are some valuable marketing lessons to be learned from Johnson's failed marketing changes at JCP.
You must understand your customer.  You must be in touch with what your customer wants or needs.  The JCP debacle underscores the importance of customer research prior to changing pricing strategy.  I just simply don't understand why pricing tests would not have been performed prior to making the significant changes envisioned under Johnson's plan.  Was it a case of CEO hubris?
Summing up the key lesson is hedge fund manager and JCP principal shareholder and board member Bill Ackman: "One of the big mistakes was perhaps too much change too quickly without adequate testing on what the impact would be."
Ironically, JCP board member Ackman was instrumental in Johnson's hiring.  He even once showed a slide at a conference that stated: "Ron Johnson's record of retailing success makes him the ideal leader to fix JCP."
JCP's failure under Johnson is a financially painful lesson for Mr. Ackman, since he is now sitting on a substantial underwater stock position in JCP.  Ackman's hedge fund, Pershing Square Capital Management LP, currently owns 18% of JCP (39,075,771 shares).  He paid around $25 a share, while the share price is now $14.62—a 42% decrease in the per share price.  Ouch.
If you were the incoming JCP CEO what would you do to help turn-around the company?  I'm curious what you think.  Please leave your comments below.