We live in a ready-made world. People are pressed for time and look to accomplish tasks without sacrificing too much of their day. Look around and you'll see ready-made websites, templates for fliers or just about anything else you can imagine. How about a ready-made brand?
Ben Pieratt, a designer and co-founder of Svpply, is selling Hessian, a ready-made brand. Hessian is a complete, fully-integrated brand with no product attached to it. According to Tim Maly of Wired, the brand is selling for $18,000 and includes: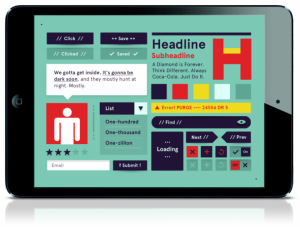 –          Name
–          URL
–          Twitter and Tumblr accounts
–          20+ logo and other designs
–          10+ T-shirt designs
–          8 repeating patterns
–          1 website theme
–          1 app user interface theme
–          5 app icons
–          Brandbook with guiding principles
–          30 hours custom design time (for transitioning the brand to buyer's needs)
To some, this may seem like a great deal. Yes, the footwork is done and everything one may need to introduce the Hessian brand to the world has been created. But is this an idea whose time has come or is this nothing more than an advertising gimmick?
According to Pieratt, his artistic passions drove him to create Hessian after being inspired by his son's building blocks. He believes that the designers have creative concepts that they should get out, regardless of the lack of attachment to a brand. These designers, Pieratt believes, know how the concepts should be launched and marketed.
While designers do create the ideas that build a brand, the idea of a ready-made brand for a product seems a bit out of place. Brands are created to represent a company, product or service. The brand is meant to reflect the feel and essence of that which it represents. With a pre-developed brand, the product must live up to the brand. Sure, the buyers of the Hessian brand would save a bit of time creating a brand from scratch. But would their product or service be truly invested in the Hessian brand?
Oddly enough, Pieratt told Wired that the product-less brand has taken on a life of its own. Pieratt's effort to sell the brand has brought increased attention and has essentially led Hessian to become a brand itself. Although he could use the money, Pieratt said he hopes the brand won't be bought; he has bonded with his son thanks to his creative inspiration.