Remember the days when we used to visit bookstores, and spent hours browsing its shelves? Some of our pastimes included sitting on a couch while absorbed in our favorite reads.
Now imagine getting cozied up with a hard and angular eBook.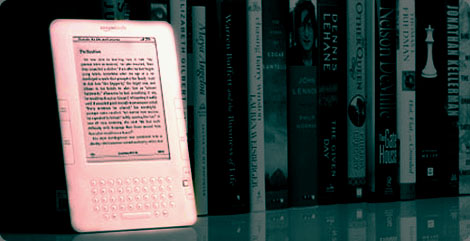 Some of the most innovative marketing products today revolve around technology, and eBooks and eReaders are far from an exception. EBooks have shown great performance while paperbacks and hardcovers fluctuated and decreased in sales.  Sales for eBooks in 2010 have been reported to reach as high as 164%, inspiring physical bookstores (large chains and local independent bookstores) to adapt to the eReader generation in order to lure consumers to their products. Publishing companies are also struggling to balance the digital side of their business – which amount to huge expenses – while print sales still make up 90% of revenues.
But will the popularity of eBooks last forever, or is it just another trend at its peak? One thing is for sure, physical bookstores should think before they rush to ditch efforts at selling print. The eBook may become obsolete just as fast as it arrived. As Christopher Mims said in Technology Review, "Ebooks are nothing like music or even movies and television…books have a kind of usability that, for most people, isn't about to be trumped by bourgeois concerns about portability". While some books may be appealing on a digital format, certain genres – cookbooks, textbooks, among many others  – are much better off on print.
Furthermore, this tug-of-war in the book industry is one of many examples that surround and highlight a bigger issue; is the domineering hand of technology taking over? Will we always welcome a 'technological makeover'? And how stable will these products ultimately be?
You can never be too secure in today's competitive marketplace, where products are constantly being reinterpreted and updated as the 'new and better' version or model. Before you know it, the next hottest item will be ready to steal the spotlight away from you.