One of the biggest (and probably the saddest) technology news recently was about the deal between Microsoft and Nokia, with the former company acquired the "Asha" and "Lumia" device name brand trademarks, while the Nokia brand will still be used on lower end devices.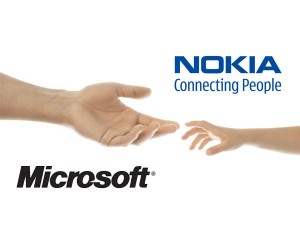 Therefore, there won't be any "Windokia" or "Nokrosoft" phones, as the media perdicted. Microsoft will continue to use the Nokia brand name on feature phones (non-smartphones). For now, Microsoft is facing a dilemma in deciding which brand, Windows Phone or Nokia, will lead its mobile product services. Since it launched the Windows Phone, Microsoft has been facing the problem of its brand awareness. Hopefully, with Nokia's handset business, Microsoft can boost its mobile service by conducting a clearer market segmentation.
The market for feature phones is shrinking rapidly as people around the world are switching to smart phones. But not everyone can afford a smart phone, especially people from the emerging markets. According to Gartner's research on Worldwide Mobile Phone Sales to End Users in the Second Quarter of 2013, Nokia still ranked the second for sales volume.
In the developing countries such as India, the Nokia brand name still commands huge amounts of trust. It demonstrates the high brand equity of Nokia, with strong consumer loyalty, high brand awareness and emotional association.
If Microsoft can utilize the Nokia brand and handset business, it will enter the key growth markets more easily. Maybe it's also a better marketing strategy for Windows.