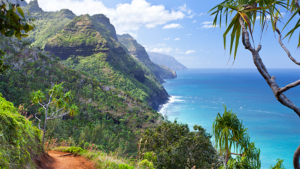 Live video is being adopted as an effective marketing way by many brands including AT&T, McDonald's, Maybelline and Airbnb (Dietrich & Weller, 2017). Live videos of McDonald's and Maybelline were linked directly to specific products that brands are aimed at promoting, like a combo and a lipstick. As for Airbnb, this brand chose to live stream on Twitter and Periscope by presenting to customers the beautiful homes and enjoyable experiences. This strategy has reinforced Airbnb's positioning of connecting people and conveyed the message to consumers in a more compelling way.
According to Cisco (2016), 70% of Internet traffic were drawn by video in 2015 and this percentage is expected to grow into 82% in 2020. What's more, the engagement generated by a live video is triple as much as that of a non-live one (Barber, 2016).
What makes live video so effective?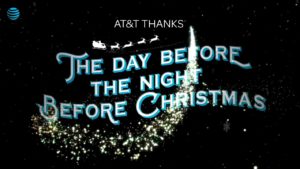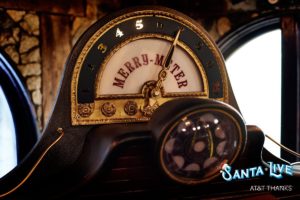 The power of real-time engagement (DeMers, 2016). Live videos bring what is going on to the screens of audience and provide them a new perspective to see the brands and the events. With immediate comments and interactions, they enrich customer engagement and enhance brand experiences. For the audience, they can participate in the video and become part of the story instead of just being a viewer (Dietrich & Weller, 2017). AT&T delivered a live show on Facebook, in which wishes and stories were read by Santa. These stories were gathered from AT&T customers with kids and seamlessly integrated into the video. With decoration and Christmas atmosphere, the audience can fully experience the show and get involved to influence its development in real time.
The power of celebrities and influencers (Clode, 2016). Live videos open a channel for the audience to know celebrities when they are off the stage, which can be a win-win strategy for both brands and celebrities. Maybelline used celebrities to try their lipsticks and interact with the audience, so as to improve attention. Saks Fifth Avenue posted a live of a fashion influencer who tried their coats and gave wearing suggestions.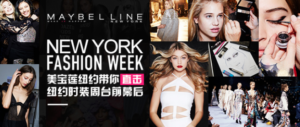 Live videos are not merely valued by brands in fashion, beauty and lifestyle (Lee & Weng, 2017). McDonald's started a live show on Twitch, telling a story about finding a satisfying meal. After the combo was delivered, the broadcaster made comments on the food with the audience participating in the discussion.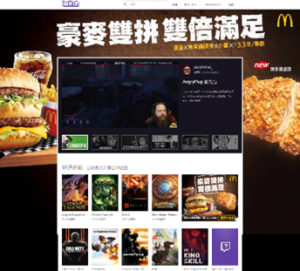 Audience engagement, right people and great content make live videos work (Dietrich & Weller, 2017). Do you think live video will become more popular in marketing in the future? Will it be more suitable for certain kinds of brands? Have you seen any good examples of brands using live videos? Why do you find them interesting and compelling? Have you seen any bad ones? Which parts have gone wrong to make those live videos ineffective?
References
Barber, N. (2016, April 1). Facebook's live API: It's time to evaluate your livestreaming strategy. Forrester. Retrieved from http://blogs.forrester.com/nick_barber/16-04-13-facebooks_live_api_its_time_to_evaluate_your_livestreaming_strategy
Cisco. (2016). White paper: Cisco VNI forecast and methodology, 2015-2020. Cisco. Retrieved from http://www.cisco.com/c/en/us/solutions/collateral/service-provider/visual-networking-index-vni/complete-white-paper-c11-481360.html
Clode, J. (2016, May 11). Maybelline sells 10,000 lipsticks in China within two hours. Social Brand Watch. Retrieved from http://socialbrandwatch.com/maybelline-sells-10000-lipsticks-china-within-two-hours/
DeMers, J. (2016, November 23). 5 awesome examples of brands using live video for marketing. Forbes. Retrieved from https://www.forbes.com/sites/jaysondemers/2016/11/23/5-awesome-examples-of-brands-using-live-video-for-marketing/#59a586a4bcdd
Dietrich, T., & Weller, S. (2017). AT&T thanks santa live: Loyalty done differently. WARC. Retrieved from https://www-warc-com.libproxy1.usc.edu/SubscriberContent/Article/ATamp;T_THANKS_Santa_LIVE_Loyalty_Done_Differently/110437
Lee, S., & Weng, J. (2017). McDonald's: Dual combo on Twitch. WARC. Retrieved from https://www-warc-com.libproxy1.usc.edu/SubscriberContent/Article/McDonalds_Dual_Combo_on_Twitch/110407