It's Fall, so naturally, I think about football…and beer.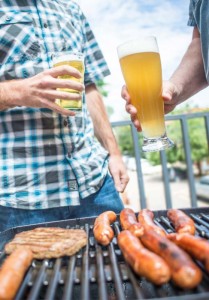 I load myself up in my Uggs and flannel shirt and head on down to my local grocery store to stock up before the big tailgate party. But wait! Where did all of these beers come from? Not long ago it seemed one had only about a dozen choices in the beer aisle; Budweiser, Coors, Corona. Not anymore.  Enter the Craft Beer movement.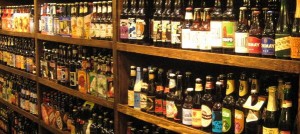 As USA Today News reports in the article Craft beer movement comes to a head
There are more breweries in the United States than at any point in country's history. Is the market becoming, shall I say, saturated? 
In the spirit of my educational pursuits, I decided to investigate this beer issue myself.  In the Product Life Cycle theory, a market cannot continue to grow forever. I mean, how much beer can a nation drink? The craft beer market began in the early stage of life as development and introduction into the mainstream beer consumer market gradually.  With the hipster anti-large corporation movement of local, homegrown brand choice, the craft beer movement became acceptable and preferable ( thus entering the growth stage).  Alas, all good things must come to an end as they say in Product Life Cycle Theory.
So many choices! Is this market "saturated"?
As such, sales stabilize and mature with small increases.  Lastly, the product enters the decline phase, where demand is low and the once thirsty craft beer drinking masses no longer see value in their cute, unique different craft beer product.
One thing is for sure, doing market research has never tasted so good!