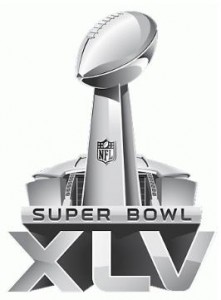 As per annum, this week the whole of America (and a large proportion of the rest of the world) will congregate and consume in front of the sporting calendar's most anticipated contest; The Super Bowl.
In recent years, the NFL's marquee event has emerged not only as a showcase for sporting excellence and intense competition, but rather as a platform for lucrative commercial advertisement opportunity.
Ever since Joe Namath and Farrah Fawcet's promotion of Noxzema skin cream in Super Bowl VII, a large majority of the most familiar brands have delved into the merciless 30-second Super Bowl market. Most notably, Coca-Cola, MacDonalds, Budweiser and Snickers have all attempted to capture the attention of the audience within the consistently most-watched television broadcast of the year. Enormous demand for a limited pool of allotted advertisement space has result in the price of a 30-second Super Bowl spot escalating to an astonishing $3 million.
\"Let Noxcema Cream Your Face\" – Super Bowl VII
When executed effectively, Super Bowl campaigns can represent a landmark event in the conception of a commercial brand. Apple's "1984" commercial, directed by Ridley Scott, not only gained accolades for the spot itself, but also generated unprecedented levels of free publicity for Apple through word-of-mouth and media attention.
\"1984 Apple Macintosh\" – Super Bowl XVIII
The artistic, innovative and nuanced methods incorporated in Super Bowl campaigns have often set the trend for the wider commercial landscape. At Super Bowl XLI, Dorito's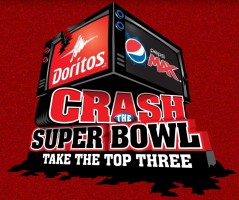 famous "Crash the Superbowl" crowdsourcing campaign received exceptional levels of recognition and popularity. The idea of outsourcing advertisement to YouTube or MySpace consumer competitions has since become an integral strategic asset to any commercial brand.
\"Dorito\'s Crash the Super Bowl\" – Super Bowl XLI
So, what can we expect from Super Bowl XLV this Sunday?
This year's campaigns promise to involve the most digital, integrated and technologically sophisticated methods of all time. In addition to the 30-second spot, many companies have established synchronized Twitter or Facebook campaigns in the period leading up to the game. Kia's "One Epic Ride" campaign has included print, television, social media and digital components and will culminate in a competition whereby five "fans" can win an all-new 2011 Kia Optima.
\"Kia One Epic Ride Teaser\" – Super Bowl XLV
New technologies have undoubtedly provided brands the opportunity to compile more interactive and inclusive marketing campaigns. As such, the Super Bowl campaign is no longer restricted to the 30-second advertisement segment; but rather, an incredibly complex and considered overlap of complementary marketing techniques.
On February 6th at 3:30PT Audi, Pepsi, Skechers and an array of other familiar brands will do battle against one another in pursuit of the highly coveted "Best Super Bowl Campaign" tag.
Who will come out on top? Let your pocket decide.